It is that time of the year again... time to list my favorite books of the year.
This year, instead of doing the kind of massive wrap-up post that I've done in the previous years I decided to take the simple route and just share the best ten books I read in 2018. Please note that some of these books were not published in 2018.
Also, surprisingly there are quite a few titles by Finnish authors on this list. All of the Finnish books included are currently only available in Finnish, but I will add a note to the text if I know that an English translation is in the works.
The books are in no particular order!
I'll Be Gone in the Dark: One Woman's Obsessive Search for the Golden State Killer by Michelle McNamara
My absolute favorite book of the year. Not only a brilliant true crime tale but also an account of obsession and a desire to find answers and a solution for all of those touched by the crimes of the Golden State Killer.
Engaging, intriguing, fast-paced and incredibly well written. McNamara truly was a master of her graft.
Michelle McNamara unfortunately passed away before this book was published.
Ehkä tänä kesänä kaikki muuttuu by Sisko Savonlahti
A refreshingly honest look into a life of a thirty something single woman living in Helsinki. Savonlahti writes about difficult topics with humor and identifying with the unnamed narrator was at times extremely easy (though being able to identify with the fictional people I read about is not a necessity, at times it can be a great addition to the reading experience).
A strong debut novel that makes me excited about what comes next.
I believe an English translation of this novel is currently in the works.
Sivuhenkilö by Saara Turunen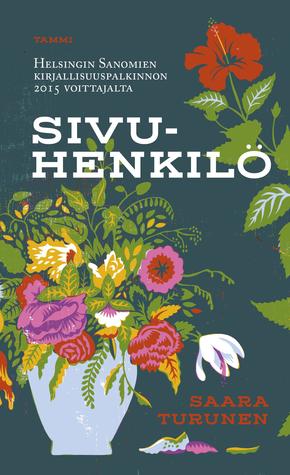 A late addition to my list that I read just before Christmas. Turunen's novel deals a lot of the same themes as Savonlahti's novel — being single, living in the city, struggling with the expectations society sets for us, and so on — and does it with similar brilliance and honesty.
Focuses a lot on the struggles of creating art and the relationship between art and commercialism. Additionally the novel approaches discussions related to gender in a way that definitely made me as a reader think about a lot of different things.
Rouva C by Minna Rytisalo
Interesting, touching, thrilling and detailed story about a famous Finnish writer, Minna Canth, and her journey especially into becoming a wife and a mother.
I really loved this one and how it sparked my interest for Minna Canth, her works and the time period during which she lived.
Extremely well written -- the way Rytisalo writes made it easy for me to transport myself to the time period during which Minna lived and to the settings from which she found herself from.
Rules of Civility by Amor Towles
One of my favorite Booktubers (
ABookOlive
) named this as one of her favorite books so I obviously had to check it out.
Thrilling, romantic, sad, exciting, intriguing, unputdownlable. This book was everything I wanted and so much more.
Also, this would make a BRILLIANT film.
Dead Mountain: The Untold True Story of the Dyatlov Pass Incident by Donnie Eichar
I read two books related to mountaineering this year --
Dead Mountain
and Jon Krakauer's
Into Thin Air
. Though both were brilliant, I decided to only include
Dead Mountain
on this list because it intrigued me more, probably because it reads more like a true crime novel than Krakauer's book.
Dead Mountain
is a thrilling page-turner about the mysterious disappearance of a Russian group of mountain climbers and a story of a man, Donnie Eichar, who becomes obsessed with finding the answers to the mystery.
If you have already read this one, I highly recommend checking out Bea Uusma's
The Exhibition
, my favorite book of 2017.
Chernobyl Prayer: A Chronicle of the Future by Svetlana Alexievich
This one was so heavy and difficult to get through at times, yet extremely important and one of the most touching, if not the most touching, book I have read within the past few years.
A collection of accounts and recollections by a number of people affected by the Chernobyl disasters,
Chernobyl
prayer feels extremely personal and heartbreaking. Alexievich, herself also affected by the disasters, has put together a well-rounded description of events and effects in a way that makes the reader definitely look at the disaster in a whole new light.
If We Were Villains by M.L. Rio
I do not often read books like this one, which one could categorize under the genres of thriller and/or mystery, mostly because I often feel like books that fit under those genres are predictable and very generic.
If We Were Villains
is neither. It fed my Shakespeare obsession, offered me a set of characters that I didn't really know what to feel about, and a mystery that kept me turning the pages until the very end.
This one has often been compared to Donna Tartt's
The Secret History
which is no wonder, because both books are brilliant and go beyond the generic thriller/mystery tropes in intriguing and challenging ways.
Educated by Tara Westover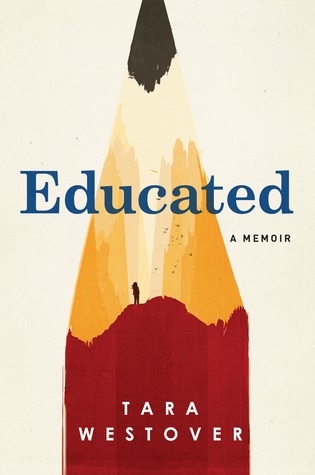 Tara Westover's
Educated
is probably THE non-fiction book even those who don't normally read non-fiction managed to read, or hear about, in 2018. It won the Goodreads awards, was featured on New York Times' top 10 books of the year list, and gained acclaim from left and right.
It is no wonder, though, because
Educated
is absolutely fascinating.
Though Tara's education is the main focus of this novel, her family and their beliefs as well as her upbringing play a huge role as well. In a sense,
Educated
feels very timely considering the fact that the education system in the United States seems to be in sense of turmoil at the same time as the government and politics in the country are going through changes that not many expected before the 2016 election.
The Secret History by Donna Tartt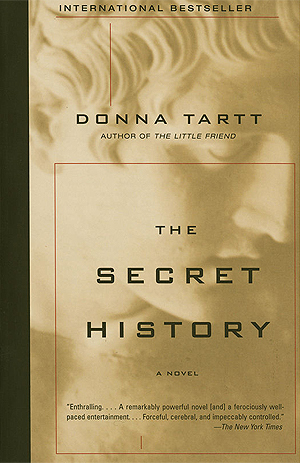 Though this book has been on my TBR for YEARS, I only managed to pick it up this year. Though I feel sad that I had not allowed myself a chance to introduce myself to this brilliance before, I feel that if I had read this, for example, during my late teens I probably would not have appreciated it as much as I did now.
The Secret History
is thrilling, intriguing and fast-paced. The characters are intelligent and wonderfully pretentious -- they are horrible, yet you cannot stop reading about them.
Definitely worth all the hype!
What were your favorite books in 2018?
Let me know in the comments!