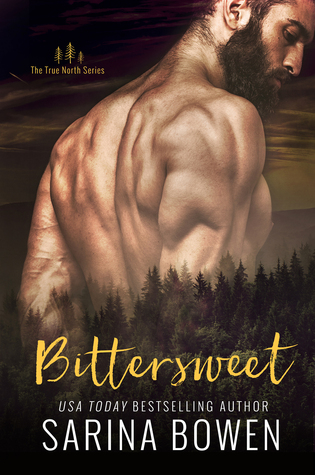 Release date:
June 14th, 2016
Author links:
Goodreads
-
Twitter
-
Website
Publisher:
Rennie Road Books
Description (from Goodreads):
The new series is set in Vermont. True North is populated by the tough, outdoorsy mountain men that populate the Green Mountain State. They raise cows and they grow apples. They chop a lot of wood, especially when they need to blow off steam. (Beards are optional but encouraged.)
If you can't stand the heat, get out of the orchard.
The last person Griffin Shipley expects to find stuck in a ditch on his Vermont country road is his ex-hookup. Five years ago they'd shared a couple of steamy nights together. But that was a lifetime ago.
At twenty-seven, Griff is now the accidental patriarch of his family farm. Even his enormous shoulders feel the strain of supporting his mother, three siblings and a dotty grandfather. He doesn't have time for the sorority girl who's shown up expecting to buy his harvest at half price.
Vermont was never in Audrey Kidder's travel plans. Neither was Griff Shipley. But she needs a second chance with the restaurant conglomerate employing her. Okay—a fifth chance. And no self-righteous lumbersexual farmer will stand in her way.
They're adversaries. They want entirely different things from life. Too bad their sexual chemistry is as hot as Audrey's top secret enchilada sauce, and then some.
After reading a number of non-fiction books, I was looking for a fun, romantic novel to end my reading year with. Bittersweet, the first novel in Sarina Bowen's True North series was exactly what I wanted, and so much more. It has a great set of characters, romance, some sexy-times, and perhaps most importantly, a tangible chemistry between its two leads.
After a few failed attempts to succeed in college, Audrey enrolled into a culinary school and succeeded in a way no one expected she would, least of all herself. While time at the culinary school was a success for her, life after graduation hasn't been quite what she imagined. Rather than being in the kitchen, doing what she does best, she has become an errand girl/assistant to cocky male chefs who think they can do anything better than Audrey can.
Griff's life hasn't gone quite as he planned it to go either. When his father died unexpectedly, he had to put his own dreams on hold and move back home to help his family with their apple farm in Vermont. Now, he is an aspiring cider maker and the resident hot grumpy guy -- so damn attractive, but so damn difficult to actually approach.
When Audrey is given the assignment to find farmers from Vermont to participate in a local produce project, Audrey and Griff come across each other for the first time since college. Both are made to question the possible feelings they might have had for each other in college, as well as the potential for a future where they are more than just a buyer and a seller.
Audrey and Griff are the dual narrators of Bittersweet. While Bowen could have easily picked just one of them to be the sole narrator of the novel, and the story would have still worked out quite well, it is nice to read both of their perspectives to the situations they are in. I loved reading about the backgrounds of both Audrey and Griff, and the things they have gone through before the events of the novel kick into action.
One of the highlights of Bittersweet are the family relationships, which I think Bowen writes interestingly and with care. Bowen focuses not only on biological familial relationships, but also on companionships and friendships just as close as family relationships. I especially loved the banter between Griff and his workers (the male leads of the follow-ups to this novel).

"What's your plan?" she startled me by asking.
"What?"
"I just told you my five-year plan. What's yours?"
Easy question. "To get Daphne and Dylan through college."
"That's not what I mean. What's the beautiful part?"
I gathered her hair in my hand and smoothed it off her shoulder, because I couldn't stop touching her. "I'm holding her right here."
The development of the relationship between Audrey and Griff did not raise any red flags for me (no abuse, no glorification of violence, etc) and Bowen's writing was able to make me emotional a number of times. I wasn't a huge fan of the sexy times scenes and I was slightly annoyed by the continual use of the word "babe" (if you have read some of my previous new adult reviews, you might know how much I hate the word "babe"), but other than that, I had not issue with the romantic aspect of the book.
I have a definite soft spot for grumpy yet gentle guys, so Griff definitely hit a spot for me, and Bowen writes in a manner that really made me able to imagine what he looks like (which is definitely a good thing)! I am so looking forward to reading the next book from this series at some point, probably when I am in the mood for something well-written, yet romantic and quick to read.