IT IS 2016!! January is already a little past its middle point, but I thought I would still post this up because there are some fun things I have fallen in love with since the last time I posted my midmonth obsession post.
If this is your first time stumbling into my midmonth obsessions post, welcome! For the past two months, I have shared some things I have been enjoying during the last 30 days or so here in my blog to give you a glimpse of the things I like beyond books

.
1. Crazy Ex-Girlfriend

AMAZING SHOW WITH A HORRIBLE TITLE! Please don't be like me and let the title keep you away from this gem. It is funny, relatable (the main character Rebecca is wonderfully and realistically awkward) and has awesome musical numbers. Rebecca Bloom got a Golden Globe for her role in the show, which hopefully means that this gem will stay on air for a while! The first season is now on mid-season break, so now would be a perfect time to catch up with the show before it continues next week on the 25th!
(If you are in US, I believe you can watch it online from CW's website. There are plenty of streaming links available for those outside US!)
2. Pretty Little Liars
I continually kept telling myself that I was D-O-N-E with this show, but here I am, all caught up and waiting for this week's episode. This is one of those shows that just completely sucks me into its ridiculousness and drama. I watched seasons 4 and 5 in about a week and then caught up with the first half of season 6 as well in just a couple of days. I will try to keep up with it now, but if I don't, I foresee a binge at some point in the future.
3. One Tree Hill
I watched the first season of this show back in 2011 the summer before my freshman year in university. I loved it, but never ended up getting the second season (that was back when I didn't have a Netflix yet). After I finished my intense binge on Pretty Little Liars, I wanted something new to watch and this one kept calling for me from my Netflix queue. I finished with season 3 last night (that finale was INTENSE) and I can't wait to see what happens next.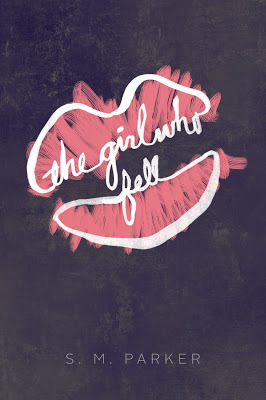 4. The Girl Who Fell by Shannon M. Parker
So let me tell you something.... THIS BOOK WAS AMAZING! It is one of those books I wish I could have read when I was younger, and even though I have never gone through something even close to what Zephyr goes through, I still found her to be an extremely relatable and realistic character! There are also ice hockey players here, who, as you might now, are my number one weakness.
Add this awesomeness to your Goodreads to-read list from
here
!
The Girl Who Fell
will be published by Simon Pulse on March 1st, 2016.
4. #52FilmsByWomen Challenge
As some of you might now, I am a film graduate and a currently doing my post graduate degree on media studies. I tend to watch a lot of films and for a long time, I have been aware that most of those films are made by men. In fact, at the moment, my top five movies of all time is dominated by male directors. Though I love my top fives movies dearly, I would like to add female directed cinema to the list of films I cherish. So, what better way to do that than to participate in the #52FilmsByWomen challenge, which challenges you to watch a film directed by a woman once every week during 2016.
I haven't taken the weekly approach myself, but rather just watch female directed films whenever I feel like it. So far I have watched four and enjoyed all of them. If you want to follow my process and my ratings, check out the
Letterboxd list
I made for the challenge.
If you are interested to participate, you can pledge your participation
here
.