The Most Wonderful Time of the Year celebrates Christmas and the Holiday season through Christmas related posts.
The Most Wonderful Time of the Year will run from the 1st of December to the 25th!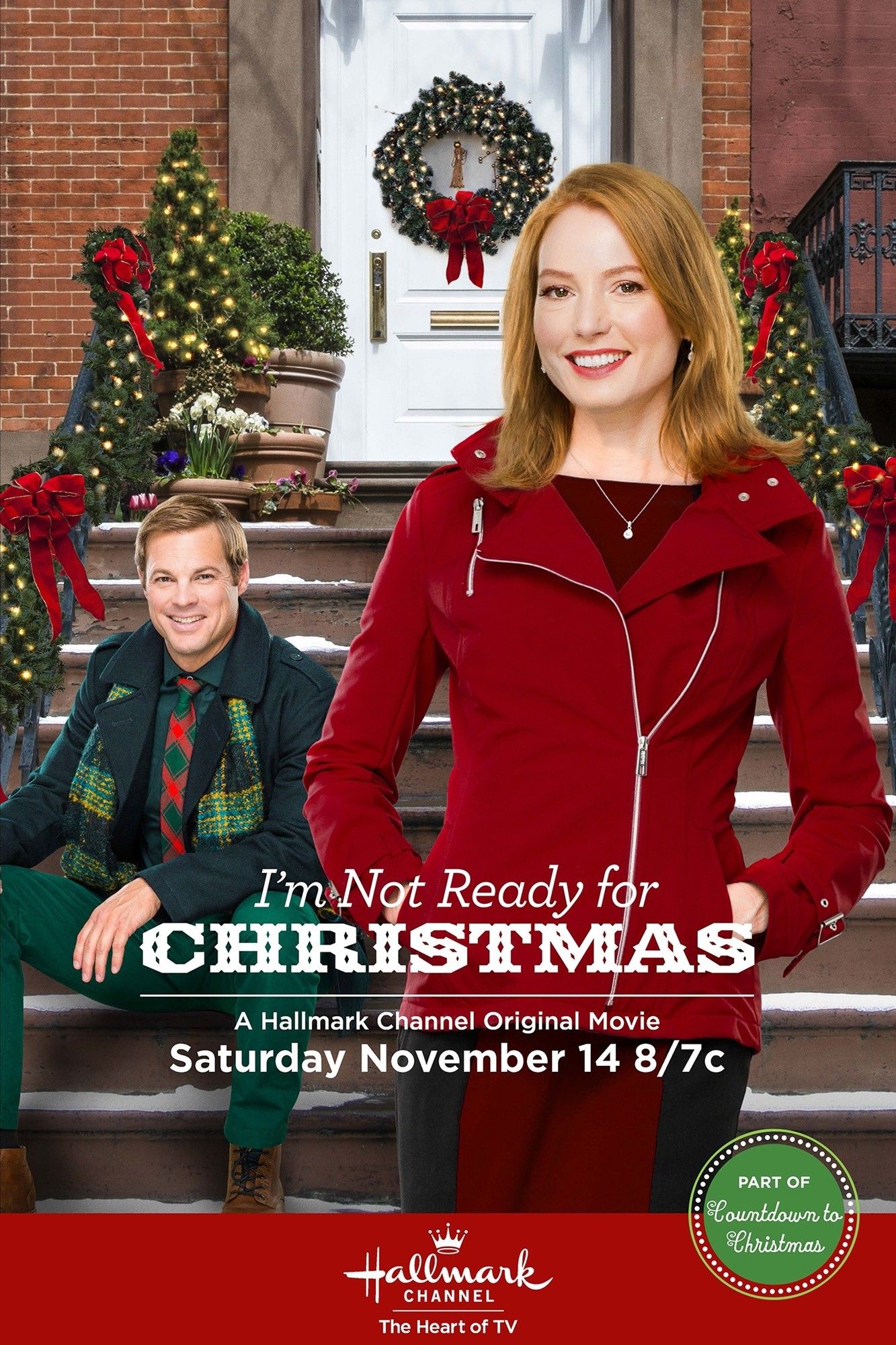 I'm Not Ready for Christmas (2015)
A Hallmark Channel Original Movie
Starring Alicia Witt & George Stults
I'm Not Ready for Christmas is yet another installment in Hallmark's 2015 Countdown to Christmas marathon. It is a story about a determined career woman who is willing to lie her way to success, a man who makes her rethink her life and a little girl with a Christmas wish that changes everything.
Holly Nolan (Alicia Witt) is living a career-centric life and doesn't really have time for anything else. Her work is her life, and very often she makes promises that she cannot keep to people outside of her career. When her young niece makes a wish to Santa Claus, asking Santa to make it so that Holly cannot lie anymore, everything changes. Suddenly Holly is unable to control the things that come out of her mouth, but after the initial shock, she starts to realize, that she actually likes the honest side of herself.
Drew (George Stults) is a likable and charming music teacher who falls for Holly's honesty. Though Drew is not the type of guy Holly imagined she would end up with, she cannot deny the attraction. But of course, before they can find happiness together, they have to go through obstacles and make life-changing decisions.
Alicia Witt was in A Very Merry Mix-Up, one of my favorites from the 2013 Countdown to Christmas marathon, so I had high hopes for this one. While it wasn't bad, it didn't really leave an impression on me either, which means that it is very unlikely I will watch it again. There really isn't that much chemistry between Witt and Stults and the humor the film tries to bring out through Holly's incapability to edit the words that come out of her mouth falls kind of flat. I feel like in many of these films from this year's Countdown to Christmas batch attempt to focus on way too many stories, and thus don't really allow the viewer to invest in the main story.
Though I'm Not Ready for Christmas wasn't really a disappointment, per se, it could have been a lot better. I was entertained throughout, but like I said, I probably won't watch it again. If you are looking for a somewhat funny, very generic Christmas watch, you should check this one out. I think this would be especially good for families as well since there's the story line with Holly and her niece.