Yesterday, I shared with you a list of some of the best films I watched in 2015, and today I will give the same treatment to my favorite TV shows of the year. This list is a mix of shows I started in 2015 (either older shows or shows that started their run in 2015) and shows that continued in 2015.
Community - Season 6
This season has its flaws, but in general, for a long-time fan of the show, getting this final season was a gift from heaven. I love how the season plays around with the previously established jokes and is very conscious of the fact that the show is almost over. In fact, I loved this season so much that I will focus on it on my master's thesis.
Parks and Recreation - Final Season
This show gives me life! I was such an emotional mess throughout the whole final season and loved seeing the destinies of the different characters I have loved SO MUCH throughout the years. There is a spot in my heart that will forever and always be reserved only for this show.
The Unbreakable Kimmy Schmidt
Tina Fey is one of my favorite women in the world, so a show by her was a must-see for me! Though I would have loved to see Tina herself playing the lead, Ellie Kemper does a brilliant job as Kimmy. And Titus, oh Titus - YOU WILL BE MY FAVORITE FOREVER AND ALWAYS!
Master of None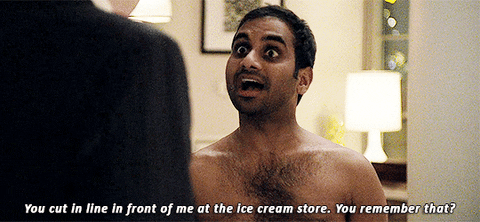 I have been a fan of Aziz ever since I first saw him in Parks and Rec. After that, I have watched his stand-up from Netflix and thoroughly enjoyed those. I was obviously very excited about the fact that Aziz has done a show for Netflix and once I started watching it, I couldn't stop. Though the show is funny, it is also extremely poignant and touching. Aziz is brilliant and the supporting cast is one I definitely want to see more of.
Bloodline
My only reason for watching this show was Kyle Chandler (COACH TAYLOR 5EVER!), but after the first couple of episodes, I was completely hooked. The structure of the show is interesting and DEFINITELY made for binge-watching. If you like family dramas and/or crime stories, you definitely should check this one out.
Full House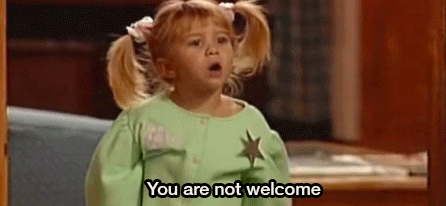 I will forever remember summer 2015 as the summer I finally REALLY delved into this awesomeness. While living in US I watched episodes of Full House from here and there, but summer 2015 was really the first time I watched it from episode 1 onward in right order. In comparison to some other comedies I watch, the humor is pretty tame, but that doesn't matter, because really this show became a huge comfort for me, something to be watched after a long day or when I was feeling down. There are no words to describe how excited I am for Fuller House on Netflix and getting to feel that Full House kind of comfort again.
Grey's Anatomy
I feel like Grey's Anatomy makes my top lists every single year, and there is a good reason for that. THIS SHOW JUST MEANS SO MUCH TO ME! It is one of the first shows I actually started to watch religiously week after week. I had my first proper binge-watching experiences with it and after all these years, it feels like these characters are so much to me than just people on screen.
I think the fall season was a good one - there were interesting new relationships and characters and I really cannot wait to see what happens when the show continues.
Grandfathered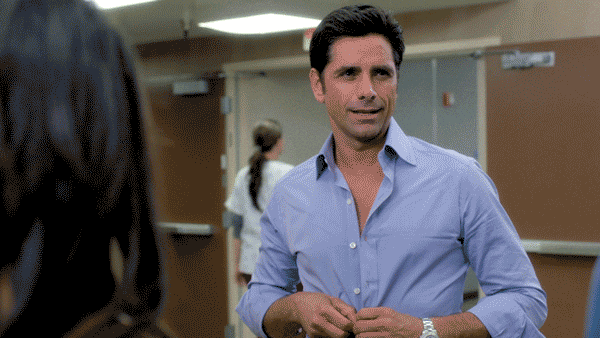 I JUST REALLY LIKE JOHN STAMOS, OKAY? This show is kind of silly, but the cast is good and likable and it is nice to see John Stamos in a role that is very reminiscent of his role in Full House.
Broad City
If you are a fan of amazing friendship narratives and laugh out loud humor, you definitely should check out Broad City. Ilana and Abby are so damn funny and real and this show in total is one of the funniest things I have ever watched.
When Calls the Heart
I never expected to like this show, but I was proved wrong. Yes, it is a Hallmark show, but don't let that fact scare you, because if you like period dramas like Downton Abbey, you should really consider giving this a change. It focuses on a rich and young Canadian woman who moves into a mining town to become a teacher and ends up becoming a part of the community and the lives of the people around her. There's also an extremely handsome and kind Mountie called Jack there who will totally melt your heart and make you swoon!
What were some of your favorite shows you watched in 2015? Anything you think I should watch?