"Stacking The Shelves is all about sharing the books you are adding to your shelves, may it be physical or virtual. This means you can include books you buy in physical store or online, books you borrow from friends or the library, review books, gifts and of course ebooks!"
For more information, click here
FOR REVIEW: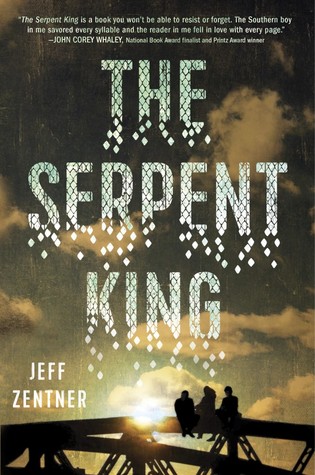 The Serpent King by Jeff Zentner (March 8th, 2016 by Crown Books for Young Readers/Random House)
Dill has had to wrestle with vipers his whole life—at home, as the only son of a Pentecostal minister who urges him to handle poisonous rattlesnakes, and at school, where he faces down bullies who target him for his father's extreme faith and very public fall from grace.
He and his fellow outcast friends must try to make it through their senior year of high school without letting the small-town culture destroy their creative spirits and sense of self. Graduation will lead to new beginnings for Lydia, whose edgy fashion blog is her ticket out of their rural Tennessee town. And Travis is content where he is thanks to his obsession with an epic book series and the fangirl turning his reality into real-life fantasy.
Their diverging paths could mean the end of their friendship. But not before Dill confronts his dark legacy to attempt to find a way into the light of a future worth living.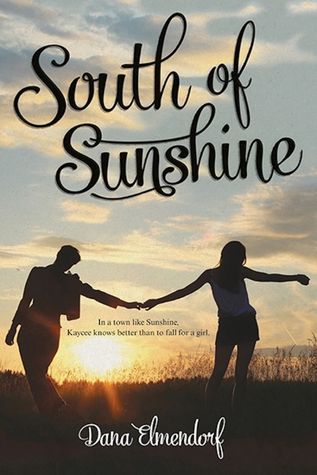 South of Sunshine by Dana Elmendorf (April 1st, 2016 by Albert Whitman)
What is Kaycee willing to risk for the sake of love?
And what will she risk for acceptance?
In Sunshine, Tennessee, the main event in town is Friday night football, the biggest party of the year is held in a field filled with pickup trucks, and church attendance is mandatory. For Kaycee Jean McCoy, life in Sunshine means dating guys she has no interest in, saying only "yes, ma'am" when the local bigots gossip at her mom's cosmetics salon, and avoiding certain girls at all costs. Girls like Bren Dawson.
Unlike Kaycee, Bren doesn't really conceal who she is. But as the cool, worldly new girl, nobody at school seems to give her any trouble. Maybe there's no harm if Kaycee gets closer to her too, as long as she can keep that part of her life a secret, especially from her family and her best friend. But the more serious things get with Bren, the harder it is to hide from everyone else. Kaycee knows Sunshine has a darker side for people like her, and she's risking everything for the chance to truly be herself.
WHEN A WHOLE NEW WORLD OF BOOKS OPENS FOR YOU....
So, I could a 60 day free trial on Scribd, and I feel like a whole new world has opened up for me!
I am super impressed with the collection of books they have there! And in addition of books, they also have graphic novels and sheet music as well as audio books (though for most of the audio books you need these extra credits!) I have already read several books using the app this week and there are so many books on their database that I have been dying to read for such a long time!
I am starting my Christmas vacation soon, and for me this was the perfect time to try out this app! If you want to do the same, you can get your free 60-day trial from here!
EXTRA SPECIAL ADDITION:
So, this happened.... I still cannot believe it! When I got my words verified, I just kept gaping at the certificate for a while, because I never thought that I would have time to actually reach 50k while also working on multiple uni assessments, my master's thesis plan etc. I wrote in big spurts of about 5k-10k words at the time, and it seemed to work for me this time.