"Stacking The Shelves is all about sharing the books you are adding to your shelves, may it be physical or virtual. This means you can include books you buy in physical store or online, books you borrow from friends or the library, review books, gifts and of course ebooks!"
For more information, click here.
Him by Sarina Bowen & Elle Kennedy
They don't play for the same team. Or do they?
Jamie Canning has never been able to figure out how he lost his closest friend. Four years ago, his tattooed, wise-cracking, rule-breaking roommate cut him off without an explanation. So what if things got a little weird on the last night of hockey camp the summer they were eighteen? It was just a little drunken foolishness. Nobody died.
Ryan Wesley's biggest regret is coaxing his very straight friend into a bet that pushed the boundaries of their relationship. Now, with their college teams set to face off at the national championship, he'll finally get a chance to apologize. But all it takes is one look at his longtime crush, and the ache is stronger than ever.
Jamie has waited a long time for answers, but walks away with only more questions—
can one night of sex ruin a friendship? If not, how about six more weeks of it? When Wesley turns up to coach alongside Jamie for one more hot summer at camp, Jamie has a few things to discover about his old friend...and a big one to learn about himself.
Warning: contains sexual situations, hotties on hockey skates, skinnydipping, shenanigans in an SUV and proof that coming out to your family on social media is a dicey proposition.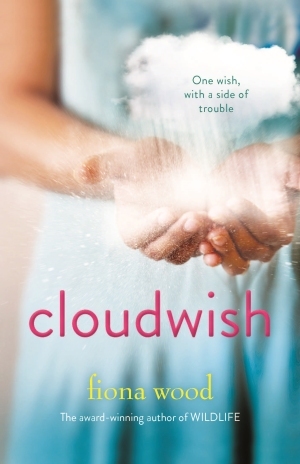 For Vân Uoc Phan, fantasies fall into two categories: nourishing, or pointless. Daydreaming about Billy Gardiner, for example? Pointless. It always left her feeling sick, as though she'd eaten too much sugar.
Vân Uoc doesn't believe in fairies, zombies, vampires, Father Christmas - or magic wishes. She believes in keeping a low profile: real life will start when school finishes.
But when she attracts the attention of Billy Gardiner, she finds herself in an unwelcome spotlight.
Not even Jane Eyre can help her now.
Wishes were not a thing.
They were not.
Correction.
Wishes were a thing.
Wishes that came true were sometimes a thing.
Wishes that came true because of magic were not a thing!
Were they?
Hope City, Antarctica. The southernmost city in the world, with only a glass dome and a faltering infrastructure to protect its citizens from the freezing, ceaseless winds of the Antarctic wilderness. Within this bell jar four people–some human, some not–will shape the future of the city forever:
Eliana Gomez, a female PI looking for a way to the mainland.
Diego Amitrano, the right-hand man to the gangster who controls the city's food come winter.
Marianella Luna, an aristocrat with a dangerous secret.
Sofia, an android who has begun to evolve.
But the city is evolving too, and in the heart of the perilous Antarctic winter, factions will clash, dreams will shatter, and that frozen metropolis just might boil over…
A harrowing and thorough account of the massacre that upended Norway, and the trial that helped put the country back together
On July 22, 2011, Anders Behring Breivik detonated a bomb outside government buildings in central Oslo, killing eight people. He then proceeded to a youth camp on the island of Utøya, where he killed sixty-nine more, most of them teenage members of Norway's governing Labour Party. In One of Us, the journalist Åsne Seierstad tells the story of this terrible day and what led up to it. What made Breivik, a gifted child from an affluent neighborhood in Oslo, become a terrorist?
As in her bestseller The Bookseller of Kabul, Seierstad excels at the vivid portraiture of lives under stress. She delves deep into Breivik's troubled childhood, showing how a hip-hop and graffiti aficionado became a right-wing activist and Internet game addict, and then an entrepreneur, Freemason, and self-styled master warrior who sought to "save Norway" from the threat of Islam and multiculturalism. She writes with equal intimacy about Breivik's victims, tracing their political awakenings, aspirations to improve their country, and ill-fated journeys to the island. By the time Seierstad reaches Utøya, we know both the killer and those he will kill. We have also gotten to know an entire country--famously peaceful and prosperous, and utterly incapable of protecting its youth.
What did you add to your shelves this week?