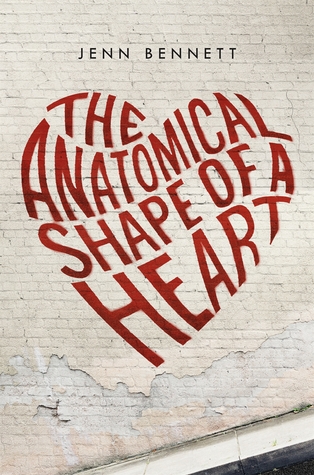 Release date: November 3, 2015 (published in UK as Night Owls on August 13, 2015)
Author links:
Goodreads
-
Twitter
-
Website
Publisher: Feiwel & Friends
Age group: YA
Pages: 304
Purchase the book:
Amazon
-
Book Depository
Description (from Goodreads):
Artist Beatrix Adams knows exactly how she's spending the summer before her senior year. Determined to follow in Leonardo da Vinci's footsteps, she's ready to tackle the one thing that will give her an advantage in a museum-sponsored scholarship contest: drawing actual cadavers. But when she tries to sneak her way into the hospital's Willed Body program and misses the last metro train home, she meets a boy who turns her summer plans upside down.

Jack is charming, wildly attractive . . . and possibly one of San Francisco's most notorious graffiti artists. On midnight buses and city rooftops, Beatrix begins to see who Jack really is—and tries to uncover what he's hiding that leaves him so wounded. But will these secrets come back to haunt him? Or will the skeletons in Beatrix's own family's closet tear them apart?
This book was BEYOND amazing. It was exactly the type of contemporary read that instantly catches my attention and makes my heart swell for a wonderful set of characters. A pleasure to read that definitely makes my top contemporaries of 2015 list.
Anatomical Shape of a Heart introduces the reader to Beatrix Adams. She is an artist, but rather than painting landscapes or portraits, she likes to paint cadavers. Determined to win an arts competition with a sizable scholarship, Beatrix knows that looking at old anatomical pictures won't be enough - she will have to find a way to draw from actual models. With her mother working as a nurse at the hospital, she knows about the Willed Body program and on her way to convince the doctor is charge to let her draw, she misses the last metro home and meets a guy who very quickly changes Beatrix's summer plans.
Jack is charming, funny and handsome. He also happens to be a graffiti artist, gaining attention in the media. Some see his work as art, some at vandalism. When Beatrix finds out about Jack's nightly activities, she is intrigued. Then she finds the real reason behind why Jack is doing what he is doing and cannot help but to fall deeper and deeper. Can you love someone you have never even kissed before? Beatrix is about to find that out.
Anatomical Shape of a Heart is funny and touching. I loved the exchanges between Beatrix and Jack. The way their relationship develops is perfectly paced, much like the whole novel in general. There is a tangible connection between the two and I couldn't help but gush about their cuteness. But this novel is much more than just a cutesy story. Both Beatrix and Jack come from families filled with drama and secrets - Beatrix has not seen her father for three years and she is not quite sure whether she even wants to while Jack is hiding something that could possibly ruin his father's career. Once the relationship between Beatrix and Jack starts to bloom, the family drama gets surfaced and they have to figure out how to deal with all the outside pressure to their relationship.
Beatrix is definitely my type of YA contemporary character. She is interesting, but not pretentious. She might not be the most popular girl around, but she is not really that much of an outcast either. The fact that this novel takes place during summer does not really introduce the reader to Beatrix in a high school setting, which I quite liked, because then this would have been a completely different novel. She is talented, funny and just enough sarcastic. She is not afraid to speak her mind, but she is not exactly a rebel either. In many ways, I was able to connect with her - she is not exactly a risk taker, but when it comes to her future, she is ready to bend some rules. She might not be the most outgoing person, but she is kind and never wants harm for anyone else. She is exactly the kind of girl I would love to have as my friend, which really made me feel for her and all the struggles she has to go through during this novel.
Jack might not sound like my kind of guy, but I really did fall in love with him while reading this book. He is quite into Buddhism and meditation and philosophical thinking, which I might have found a bit pretentious if Bennett would not have written it so well into the story. I feel like many times YA contemporaries try so hard to make the love interests somehow special that they end up kind of pretentious and flat. But Jack really is able to carry out all his interests in a way that did not annoy me but rather made me interested with him. He is such a good guy and he has this charming, witty character trait that always gets me. He is respectful and gentle and never pressures Beatrix. And what I really liked what the fact that in this novel Beatrix is actually the more "experienced" one and Jack is all right with that.
The Anatomical Shape of a Heart
is a perfect blend of a family story and a love story. I loved the insights to the families of both Beatrix and Jack and it was interesting to see how Bennett was able to weave the stories of these two families together. As I mentioned before, the pacing of this story is impeccable and the writing flows in a way that makes it very difficult to put this novel down. If you love YA contemporary, you definitely should check this one out!