"Stacking The Shelves is all about sharing the books you are adding to your shelves, may it be physical or virtual. This means you can include books you buy in physical store or online, books you borrow from friends or the library, review books, gifts and of course ebooks!"
For more information, click here.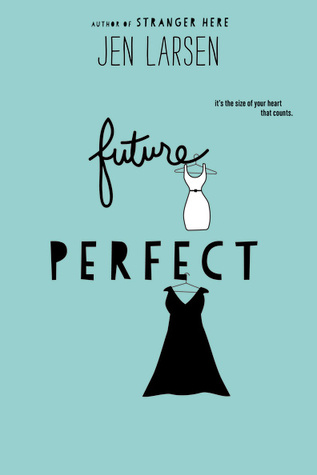 Every year on her birthday, Ashley Perkins gets a card from her grandmother—a card that always contains a promise: lose enough weight, and I will buy your happiness.
Ashley doesn't think there's anything wrong with the way she looks, but no amount of arguing can persuade her grandmother that "fat" isn't a dirty word—that Ashley is happy with her life, and her body, as it is.
But Ashley wasn't counting on having her dreams served up on a silver platter at her latest birthday party. She falters when Grandmother offers the one thing she's always wanted: tuition to attend Harvard University—in exchange for undergoing weight loss surgery.
As Ashley grapples with the choice that little white card has given her, she feels pressured by her friends, her family, even administrators at school. But what's a girl to do when the reflection in her mirror seems to bother everyone but her?
Through her indecisions and doubts, Ashley's story is a liberating one—a tale of one girl, who knows that weight is just a number, and that no one is completely perfect.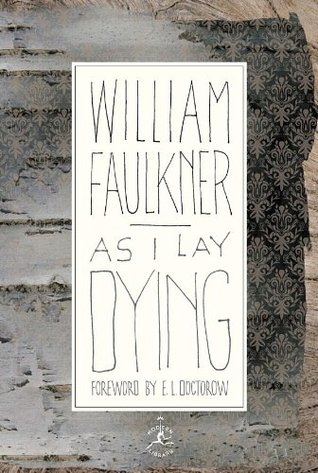 Selected by the Modern Library as one of the 100 best novels of all time

From the Modern Library's new set of beautifully repackaged hardcover classics by William Faulkner—also available are Snopes, The Sound and the Fury, Light in August, Absalom, Absalom!, and Selected Short Stories
One of William Faulkner's finest novels,
As I Lay Dying,
originally published in 1930, remains a captivating and stylistically innovative work. The story revolves around a grim yet darkly humorous pilgrimage, as Addie Bundren's family sets out to fulfill her last wish: to be buried in her native Jefferson, Mississippi, far from the miserable backwater surroundings of her married life. Told through multiple voices,
As I Lay Dying
vividly brings to life Faulkner's imaginary South, one of literature's great invented landscapes, and is replete with the poignant, impoverished, violent, and hypnotically fascinating characters that were his trademark. Along with a new Foreword by E. L. Doctorow, this edition reproduces the corrected text of
As I Lay Dying
as established in 1985 by Faulkner expert Noel Polk.
From the author of the beloved New York Times bestselling book Is Everyone Hanging Out Without Me? and the creator and star of The Mindy Project comes a collection of essays that are as hilarious and insightful as they are deeply personal.

In Why Not Me?, Kaling shares her ongoing journey to find contentment and excitement in her adult life, whether it's falling in love at work, seeking new friendships in lonely places, attempting to be the first person in history to lose weight without any behavior modification whatsoever, or most important, believing that you have a place in Hollywood when you're constantly reminded that no one looks like you.

In "How to Look Spectacular: A Starlet's Confessions," Kaling gives her tongue-in-cheek secrets for surefire on-camera beauty, ("Your natural hair color may be appropriate for your skin tone, but this isn't the land of appropriate–this is Hollywood, baby. Out here, a dark-skinned woman's traditional hair color is honey blonde.") "Player" tells the story of Kaling being seduced and dumped by a female friend in L.A. ("I had been replaced by a younger model. And now they had matching bangs.") In "Unlikely Leading Lady," she muses on America's fixation with the weight of actresses, ("Most women we see onscreen are either so thin that they're walking clavicles or so huge that their only scenes involve them breaking furniture.") And in "Soup Snakes," Kaling spills some secrets on her relationship with her ex-boyfriend and close friend, B.J. Novak ("I will freely admit: my relationship with B.J. Novak is weird as hell.")

Mindy turns the anxieties, the glamour, and the celebrations of her second coming-of-age into a laugh-out-loud funny collection of essays that anyone who's ever been at a turning point in their life or career can relate to. And those who've never been at a turning point can skip to the parts where she talks about meeting Bradley Cooper.
What did you add to your shelves this week?