"Stacking The Shelves is all about sharing the books you are adding to your shelves, may it be physical or virtual. This means you can include books you buy in physical store or online, books you borrow from friends or the library, review books, gifts and of course ebooks!"
For more information, click here.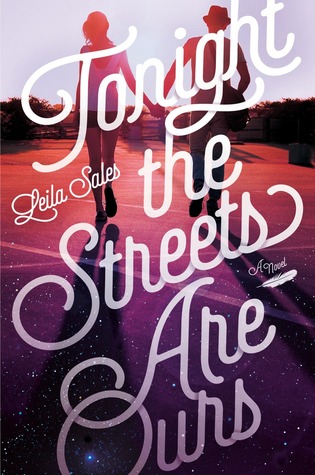 Tonight the Streets are Ours by Leila Sales
From the author of This Song Will Save Your Life comes a funny and relatable book about the hazards of falling for a person you haven't met yet.

Seventeen-year-old Arden Huntley is recklessly loyal. Taking care of her loved ones is what gives Arden purpose in her life and makes her feel like she matters. But she's tired of being loyal to people who don't appreciate her—including her needy best friend and her absent mom.

Arden finds comfort in a blog she stumbles upon called "Tonight the Streets Are Ours," the musings of a young New York City writer named Peter. When Peter is dumped by the girlfriend he blogs about, Arden decides to take a road trip to see him.

During one crazy night out in NYC filled with parties, dancing, and music—the type of night when anything can happen, and nearly everything does—Arden discovers that Peter isn't exactly who she thought he was. And maybe she isn't exactly who she thought she was, either.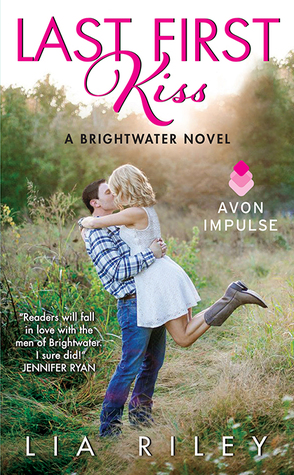 Last First Kiss (Brightwater #1) by Lia Riley
A kiss is only the beginning...
Pinterest Perfect. Or so Annie Carson's life appears on her popular blog. Reality is... messier. Especially when it lands her back in one-cow town, Brightwater, California, and back in the path of the gorgeous six-foot-four reason she left. Sawyer Kane may fill out those wranglers, but she won't be distracted from her task. Annie just needs the summer to spruce up and sell her family's farm so she and her young son can start a new life in the big city. Simple, easy, perfect.
Sawyer has always regretted letting the first girl he loved slip away. He won't make the same mistake twice, but can he convince beautiful, wary Annie to trust her heart again when she's been given every reason not to? And as a single kiss turns to so much more, can Annie give up her idea of perfect for a forever that's blissfully real.
Heart-Shaped Hack by Tracey Garvis Graves
When Kate Watts abandoned her law career to open a food pantry in Northeast Minneapolis, she never dreamed it would be this difficult. Facing the heartbreaking prospect of turning hungry people away, she is grateful for the anonymous donations that begin appearing at the end of each month. Determined to identify and thank her secret benefactor, she launches a plan and catches Ian —a charismatic hacker with a Robin Hood complex—in the act.
Ian intrigues Kate in a way no man ever has. But after learning he's snooped around on her personal computer, she demands retribution. Impressed with her tolerance and captivated by her spirit, he complies and begins to slowly charm his way past her defenses. Time spent with Ian is never boring, and Kate soon finds herself falling for the mysterious hacker.
But Ian has enemies and they're growing restless. In the hacking world, exploiting a target's weakness is paramount, and no price is too high to stop an attack. And when Kate learns exactly how much Ian has paid, she'll discover just how strong her love is for the man who has hacked his way into her heart.
Have you read any of these books?
What did you add to your shelves this week?
HAVE A GREAT SATURDAY!