"Stacking The Shelves is all about sharing the books you are adding to your shelves, may it be physical or virtual. This means you can include books you buy in physical store or online, books you borrow from friends or the library, review books, gifts and of course ebooks!"
For more information, click here.
Gift card Haul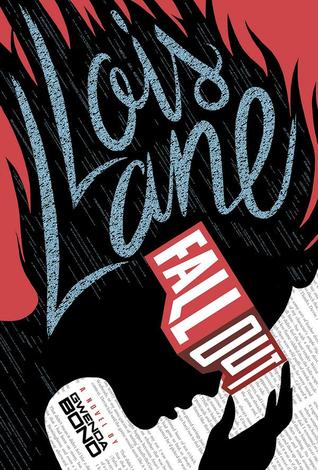 Lois Lane: Fallout by Gwenda Bond
Lois Lane is starting a new life in Metropolis. An Army brat, Lois has lived all over—and seen all kinds of things. (Some of them defy explanation, like the near-disaster she witnessed in Kansas in the middle of one night.) But now her family is putting down roots in the big city, and Lois is determined to fit in. Stay quiet. Fly straight. As soon as she steps into her new high school, though, she can see it won't be that easy. A group known as the Warheads is making life miserable for another girl at school. They're messing with her mind, somehow, via the high-tech immersive videogame they all play. Not cool. Armed with her wit and her new snazzy job as a reporter, Lois has her sights set on solving this mystery. But sometimes it's all a bit much. Thank goodness for her maybe-more-than-a friend, a guy she knows only by his screenname, SmallvilleGuy.
This Song Will Save Your Life by Leila Sales
Making friends has never been Elise Dembowski's strong suit. All throughout her life, she's been the butt of every joke and the outsider in every conversation. When a final attempt at popularity fails, Elise nearly gives up. Then she stumbles upon a warehouse party where she meets Vicky, a girl in a band who accepts her; Char, a cute, yet mysterious disc jockey; Pippa, a carefree spirit from England; and most importantly, a love for DJing.
Told in a refreshingly genuine and laugh-out-loud funny voice, Leila Sales' THIS SONG WILL SAVE YOUR LIFE is an exuberant novel about identity, friendship, and the power of music to bring people together.
The Moon and More by Sarah Dessen
In her eleventh novel, Sarah Dessen returns to the beach town of Colby, setting of some of her best-loved books. Emaline is a Colby native, and so summer at the beach for her means hard work and a new population of beach goers. During this, her last summer before college, Emaline meets Theo while working for her family's rental business. He's a city boy who's come to Colby as the assistant to a high-strung documentary filmmaker who's in town to profile a reclusive local artist. Emaline knows he's not her type, but she can't help feeling drawn to him. And as their relationship develops, Emaline finds herself questioning her own goals, values, and choices in this classic Dessen romance.
What Happened to Goodbye by Sarah Dessen
Who is the real McLean?
Since her parents' bitter divorce, McLean and her dad, a restaurant consultant, have been on the move-four towns in two years. Estranged from her mother and her mother's new family, McLean has followed her dad in leaving the unhappy past behind. And each new place gives her a chance to try out a new persona: from cheerleader to drama diva. But now, for the first time, McLean discovers a desire to stay in one place and just be herself, whoever that is. Perhaps Dave, the guy next door, can help her find out.
Combining Sarah Dessen's trademark graceful writing, great characters, and compelling storytelling,
What Happened to Goodbye
is irresistible reading.
Since You've Been Gone by Morgan Matson
It was Sloane
who yanked Emily out of her shell and made life 100% interesting. But right before what should have been the most epic summer, Sloane just…disappears. All she leaves behind is a to-do list.
On it, thirteen Sloane-inspired tasks that Emily would normally never try. But what if they could bring her best friend back?
Apple picking at night?
Okay, easy enough.
Dance until dawn?
Sure. Why not?
Kiss a stranger?
Um...
Emily now has this unexpected summer, and the help of Frank Porter (
totally
unexpected), to check things off Sloane's list. Who knows what she'll find?
Go skinny-dipping?
Wait...what?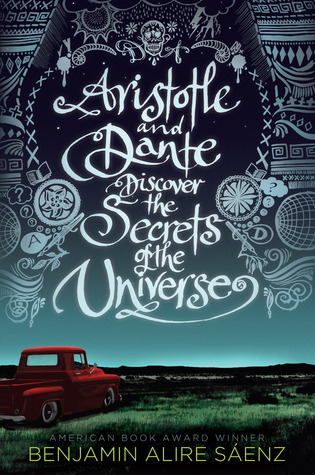 Aristotle and Dante Discover the Secrets of the Universe by Benjamin Alire Saenz
A lyrical novel about family and friendship from critically acclaimed author Benjamin Alire Sáenz.
Aristotle is an angry teen with a brother in prison. Dante is a know-it-all who has an unusual way of looking at the world. When the two meet at the swimming pool, they seem to have nothing in common. But as the loners start spending time together, they discover that they share a special friendship—the kind that changes lives and lasts a lifetime. And it is through this friendship that Ari and Dante will learn the most important truths about themselves and the kind of people they want to be.
Behind the Scenes by Dahlia Adler
High school senior Ally Duncan's best friend may be the Vanessa Park - star of TV's hottest new teen drama - but Ally's not interested in following in her BFF's Hollywood footsteps. In fact, the only thing Ally's ever really wanted is to go to Columbia and study abroad in Paris. But when her father's mounting medical bills threaten to stop her dream in its tracks, Ally nabs a position as Van's on-set assistant to get the cash she needs.
Spending the extra time with Van turns out to be fun, and getting to know her sexy co-star Liam is an added bonus. But when the actors' publicist arranges for Van and Liam to "date" for the tabloids just after he and Ally share their first kiss, Ally will have to decide exactly what role she's capable of playing in their world of make believe. If she can't play by Hollywood's rules, she may lose her best friend, her dream future, and her first shot at love.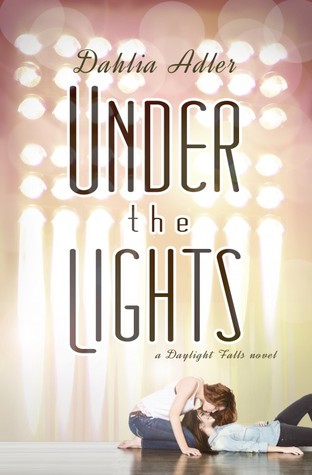 Under the Lights by Dahlia Adler
Josh Chester loves being a Hollywood bad boy, coasting on his good looks, his parties, his parents' wealth, and the occasional modeling gig. But his laid-back lifestyle is about to change. To help out his best friend, Liam, he joins his hit teen TV show,
Daylight Falls
... opposite Vanessa Park, the one actor immune to his charms. (Not that he's trying to charm her, of course.) Meanwhile, his drama-queen mother blackmails him into a new family reality TV show, with Josh in the starring role. Now that he's in the spotlight—on everyone's terms but his own—Josh has to decide whether a life as a superstar is the one he really wants.
Vanessa Park has always been certain about her path as an actor, despite her parents' disapproval. But with all her relationships currently in upheaval, she's painfully
un
certain about everything else. When she meets her new career handler, Brianna, Van is relieved to have found someone she can rely on, now that her BFF, Ally, is at college across the country. But as feelings unexpectedly evolve beyond friendship, Van's life reaches a whole new level of confusing. And she'll have to choose between the one thing she's always loved ... and the person she never imagined she could.
Kiss of Deception by Mary E. Pearson
In a society steeped in tradition, Princess Lia's life follows a preordained course. As First Daughter, she is expected to have the revered gift of sight--but she doesn't--and she knows her parents are perpetrating a sham when they arrange her marriage to secure an alliance with a neighboring kingdom--to a prince she has never met.
On the morning of her wedding, Lia flees to a distant village. She settles into a new life, hopeful when two mysterious and handsome strangers arrive--and unaware that one is the jilted prince and the other an assassin sent to kill her. Deception abounds, and Lia finds herself on the brink of unlocking perilous secrets--even as she finds herself falling in love.
The Kiss of Deception
is the first book in Mary E. Pearson's Remnant Chronicles
Pawnee: The Greatest Town in America by Leslie Knope
Welcome to Pawnee: More Exciting than New York, More Glamorous than Hollywood, Roughly the Same Size as Bismarck, North Dakota In "Pawnee," Leslie Knope (as played by Amy Poehler on NBC's hit show "Parks and Recreation") takes readers on a hilarious tour through her hometown, the Midwestern haven known as Pawnee, Indiana. The book chronicles the city's colorful citizens and hopping nightlife, and also explores some of the most hilarious events from its crazy history--like the time the whole town was on fire, its ongoing raccoon infestation, and the cult that took over in the 1970s. Packed with laugh-out-loud-funny photographs, illustrations, and commentary by the other inhabitants of Pawnee, it's a must-read that will make you enjoy every moment of your stay in the Greatest Town in America. Praise for" Pawnee" "Carrying this book around is a good way of picking up girls with glasses." --Tom Haverford "I have read over four books, and this is by far the one that has me in it the most." --Andy Dwyer "Literally the greatest endeavor of human creativity in the history of mankind." --Chris Traeger
What did you add to your shelves this week?