Two weeks of ARC August have passed. WHY IS TIME FLYING SO FAST?
The first week of ARC August was pretty successful for me with three books read from my list. The second week has not been quite as awesome, but still, I am very happy with my results. And most importantly, I am happy about the fact that I have pretty much loved everything I've read this week.
So I managed to read only one full book this week, which was

Suffer Love

by Ashley Herring Blake

,

a 2016 HMH Books for Young Readers release. This book, let me tell you....
If this beautiful piece of YA contemporary literature is not on your 2016 TBRs yet, you should definitely add it. It has Shakespeare references, family drama, likable characters and some good, chemistry-filled romance scenes. And the pacing of this novel is incredibly well done! So yes, it is pretty much the whole package!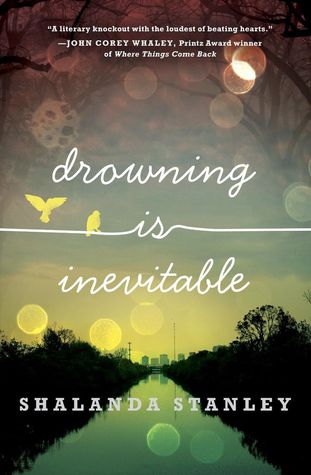 Right now, I am reading
Drowning is Inevitable by Shalanda Stanley
and I am hoping I will be able to finish with it by Friday (I am writing this post ahead on Thursday) so I can start a new novel and read it during the weekend I am spending at our summer house. I seem to be in a contemporary mood right now, so it might be that after I finish with this one, I pick up
The Lies About Truth
by Courtney C. Stevens
or
Future Perfect
by Jen Larsen
,
both of which are pretty high of my list of "books to be excited about".
What did you read during the second week of ARC August?