Happy Friday and welcome to You Had Me At Friday!
You Had Me At Friday is a platform for me to share with you my random ramblings in one place, once a week. I might recommend books or movies, share with you a list of my favorite Nick Offerman pictures, gush about my fictional boyfriends or rant about something that I've seen on the Internet.
Wherever you are and whatever you're doing, make sure you have an amazing Friday!
I love TV. Since I have been watching several different TV shows this week, I thought I would share with you my favorite TV shows of all time.
The moment I post this I probably realize that something essential is missing... there are so many shows I love. But here we go....
The West Wing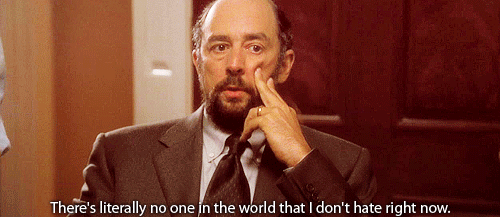 This show is so incredibly important for me! I watched it while doing my film degree and it had an important role in sparking my interest towards television studies. The characters are brilliant, the dialogue fast-paced and witty (very similar to Gilmore Girls in many ways) and the setting is intriguing and full of surprises and stories to focus on.
The West Wing is probably my favorite drama of all time. Also, DONNA AND JOSH!
The Office (US)
What should know first is that only seeing the gif above almost made me cry...
The Office is and will probably always be my favorite sitcom. The set of characters feels like family to me and the show means more to me just than good fun. I was, and am, so invested in the lives of these characters that are so real and so honest and so funny. Jim and Pam are seriously the best TV couple EVER.
Parks and Recreation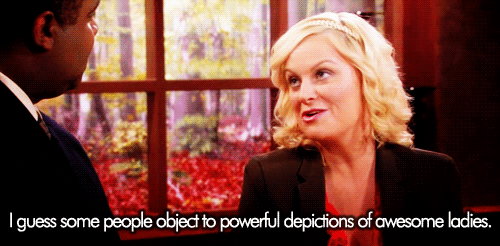 Leslie Knope is the queen of everything and Parks and Recreation is a very close second in my list of best sitcoms of all time. The set of characters is FABULOUS (I am talking about you, Ron Swanson) and I love the humor. And okay, Amy Poehler... She is a goddess!
30 Rock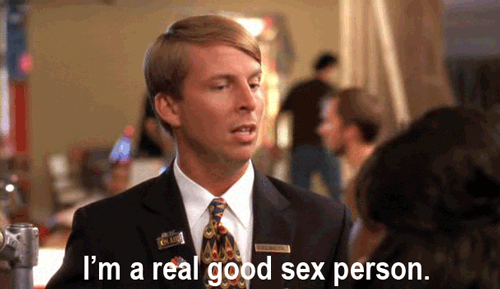 The humor of 30 Rock might not be for everyone, but for me it really works. Tina Fey is brilliant as Liz Lemon and since I love comedy, it is pretty much a given that I would love a comedy about a group of people working on a comedy show.
Friends
This show features probably on every other favorite TV shows list, and for a reason. I watched Friends for the first time when I was probably like 12 years old, and though I liked it then, I really connected with it during like 6th rewatch after going to university.
There's something special and relatable in every single character! And I am pretty sure Chandler Bing is my dream guy/destined soul-mate.
Friday Night Lights
Coach Taylor. Tim Riggins. Texas Forever.
This show means so incredibly much to me. For a long time before actually watching it, I though it was just a one more slightly superficial teen show. I was so wrong.
Clear eyes, full hearts, can't lose.
Breaking Bad
Definitely the darkest show on my list and a one that I once upon a time watched like three seasons of in one weekend.
Everything in this show just works for me. The chemistry between Bryan Cranston and Aaron Paul is incredibly on (and off) screen and the way the story is weaved together blows my mind away.
Gilmore Girls
Oh Gilmore Girls how I love you.
For me, Gilmore Girls is one of those shows I always go back to when I want to watch something that will instantly make me smile.
The first time I saw it, I instantly started it again once I finished with the last season... it is that good!
I can thank Lorerai and Rory for my coffee addiction.
Grey's Anatomy
To some extent, Grey's Anatomy could be argued to be the show that sparked my love for television. Though I had watched TV a lot even before it started, it is one of the first shows that I simply HAD to watch every week when it was on TV. It is also probably the first show I started to watch online according to the US schedule instead of waiting for the episodes to air in Finland.
So much has happened to these characters. Many tears have been shed, both on and off screen. The show has been on for over 10 years and still, I am incredibly excited to see what happens next.
What are some of your favorite TV shows of all time?