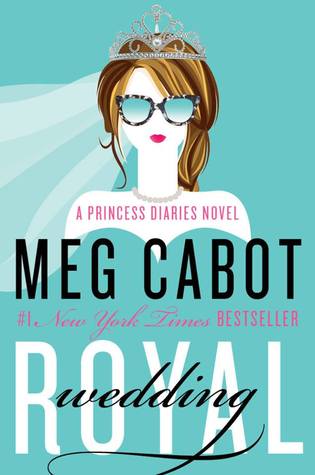 Release date: June 2, 2015
Info about the author:
Goodreads
-
Twitter
-
Website
Publisher: William Morrow & Company
Age group: Adult
Pages: 448
Buy the book:
Amazon
-
Book Depository
Description (from Goodreads):
From the #1 New York Times bestselling author of the Princess Diaries series, comes the very first adult installment, which follows Princess Mia and her Prince Charming as they plan their fairy tale wedding—but a few poisoned apples could turn this happily-ever-after into a royal nightmare.
For Princess Mia, the past five years since college graduation have been a whirlwind of activity, what with living in New York City, running her new teen community center, being madly in love, and attending royal engagements. And speaking of engagements. Mia's gorgeous longtime boyfriend Michael managed to clear both their schedules just long enough for an exotic (and very private) Caribbean island interlude where he popped the question! Of course Mia didn't need to consult her diary to know that her answer was a royal oui.
But now Mia has a scandal of majestic proportions to contend with: Her grandmother's leaked "fake" wedding plans to the press that could cause even normally calm Michael to become a runaway groom. Worse, a scheming politico is trying to force Mia's father from the throne, all because of a royal secret that could leave Genovia without a monarch. Can Mia prove to everyone— =especially herself—that she's not only ready to wed, but ready to rule as well?
More Mia? More Michael? YOU HEARD ME RIGHT.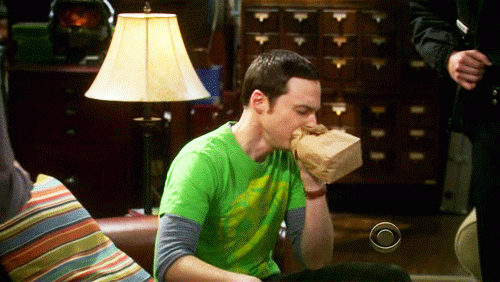 I have been a fan of Princess Mia and Meg Cabot's wonderful Princess Diaries series since I read the first book in Finnish AGES ago. Since then, I have kept up with the series and I remember very clearly the process of going through the 10th book of the series, the book I believed to be the last book about Mia and Michael; I was in London for the first time, and instead of seeing the sights, I was in my hotel room, reading.
When I heard that Meg Cabot is writing a new Princess Diaries book, now from the point of view of adult Mia, I happy danced for weeks. In addition to Harry Potter, I see the Princess Diaries having a significant role when it comes to my reading journey. Meg Cabot's Princess Mia books kept me interested in reading and the previous 10 books really have gone through several rereads.
The Royal Wedding opens with the arrest of Mia's father. What ensues is battle with the press and media and a fight to keep the problems of the family out of the public eye for as long as possible. Mia has grown with the media being part of her life since she learned that she is a princess, but sometimes she wishes that the paparazzi would just let her be - especially when it comes to the relationship between her and Michael, her high school boyfriend. They have been together for years, and the speculation about why Michael has not proposed yet is filling magazines and online stories. Are they having problems in the relationship? Is Michael with Mia just because has money and power?
When Michael finally proposes to Mia, they quickly notice that they won't be getting the wedding they dreamed about. Instead, Mia has to prepare herself for a televised wedding orchestrated by her grandmother. When a new news scandal looms on the horizon (you'll know what this is about if you have read The Notebooks of a Middle School Princess), Mia has to make decisions that will not only affect herself, but all of those around her.
Mia and Michael are perfect together. They are one of my earliest OTPs/Ships and my love for them is unconditional. I love how they bring the best parts of each other to focus - Mia appreciates the honesty and loyalty of Michael while also appreciating his fun side and his sexiness (because hey, he is incredibly hot. Nerdy and hot and all the good stuff). Michael calms Mia down and has a tendency to make her forget some of her more absurd, often obsessive thoughts.
I loved teenager Mia, but I must say I like adult Mia even more. She is essentially the same - hilarious, caring, a little bit nerdy - but she has gained some experiences and perspective. She has realized that she can be friends with people who are not necessarily same to her or have similar interest. Her relationship with Michael has also matured and despite their busy schedules, they have been able to keep their relationship together. I loved the chats between Mia and Michael, the little normal moments of their day to day life mixed with moments of romance and witty exchanges. Despite the fact that they are on the public eye, they have been able to keep things private, and it truly feels like a privilege to be able to read about this relationship through the eyes of Mia via her diary.
Like in the original ten Princess Diaries novels, the side character in Royal Wedding are extremely interesting and add a lot to the story. Grandmere is still and will always be one of my favorite characters of all time. She is exactly the type of woman I want to be when I am old. I am not even kidding.
When I fell in love with Michael a very long time ago, I never expected that the love would last so long and that I would be able to read about him as an adult when I am an adult. I am pretty sure Michael has had a role in defining what is my "type" and now that I got a chance to read about him as an adult, I realized that yeah, he pretty much IS my "type". He is caring, handsome, intelligent, funny, witty, nerdy and so so so so loving. And I am more in love with him than I've ever been before.
I wanted to devour this whole book at once, but tried to savor it as much as possible. I hope that Meg Cabot decides to continue with this series because really, I want and NEED more of these books in my life.