For more information on Random Fridays click
here
.
or more often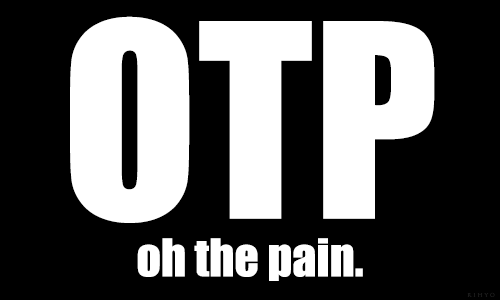 SO OTPs ARE PRETTY MUCH MY FAVORITE THING EVER WHICH MEANS THAT MAKIGN THIS LIST WAS A LOT OF FUN FOR ME. And yeah, it did bring up some emotions.
Since I love all of these pairings so much there is no way I can put them in any numerical order.
JIM & PAM from The Office
Seriously, these two made me so happy. The Office is such an important show for me and the relationship between Jim and Pam is definitely one of the main factors that make the show so awesome. It's funny, but mainly as a result of these two, it's also extremely romantic.
DONNA & JOSH from The West Wing
The West Wing is one of the greatest shows of all time (if not the greatest!) and Donna and Josh are one of the best pairings out there. Their relationship develops slowly throughout the seasons and in the end the wait is definitely worth it.
EMMA & HOOK from Once Upon a Time
Look at his face! SERIOUSLY! LOOK! He is so freaking beautiful! Before Hook showed up, I was always frustrated with the guys Emma was potentially paired with and pretty much from his first appearance, these two have been my OTP.
LESLIE & BEN from Parks and Recreation
I see so much of myself on Leslie and I feel very protective of her. I was so incredibly happy when she was paired with this awesome, nerdy guy who loves her like crazy! Though Parks and Recreation was the happiest show on earth for me before these two got together, them as a couple made it so much more happier and better and beautiful.
RORY & LOGAN from Gilmore Girls
Most of you are probably now like "RORY AND LOGAN? YOU MUST MEAN RORY AND JESS!?!?". BUT NO! I mean Logan. For me for the most of the show, Jess is this annoyingly whiny "deep" guy who just mopes around and stores his paperback books in his backpocket. I love Logan because I feel like he provides a challenge for Rory and shows to her that the world is bigger than Stars Hollow and that everyone will not instantly love her just because she is sweet and kind.
TEAM LOGAN FOREVER!
MARK AND LEXIE from Grey's Anatomy
I. AM. NOT. CRYING.
(yes I am)