"Stacking The Shelves is all about sharing the books you are adding to your shelves, may it be physical or virtual. This means you can include books you buy in physical store or online, books you borrow from friends or the library, review books, gifts and of course ebooks!"
For more information, click here.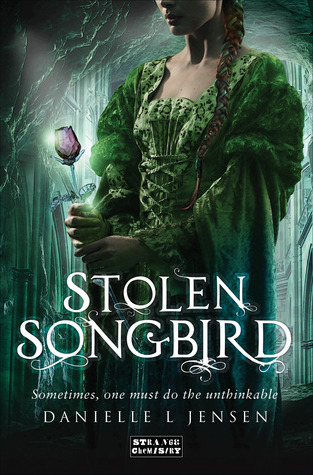 Stolen Songbird by Danielle L Jensen
For those who have loved Seraphina and Graceling comes another truly fabulous fantasy...

For five centuries, a witch's curse has bound the trolls to their city beneath the ruins of Forsaken Mountain. Time enough for their dark and nefarious magic to fade from human memory and into myth. But a prophesy has been spoken of a union with the power to set the trolls free, and when Cécile de Troyes is kidnapped and taken beneath the mountain, she learns there is far more to the myth of the trolls than she could have imagined.

Cécile has only one thing on her mind after she is brought to Trollus: escape. Only the trolls are clever, fast, and inhumanly strong. She will have to bide her time, wait for the perfect opportunity.

But something unexpected happens while she's waiting – she begins to fall for the enigmatic troll prince to whom she has been bonded and married. She begins to make friends. And she begins to see that she may be the only hope for the half-bloods – part troll, part human creatures who are slaves to the full-blooded trolls. There is a rebellion brewing. And her prince, Tristan, the future king, is its secret leader.

As Cécile becomes involved in the intricate political games of Trollus, she becomes more than a farmer's daughter. She becomes a princess, the hope of a people, and a witch with magic powerful enough to change Trollus forever.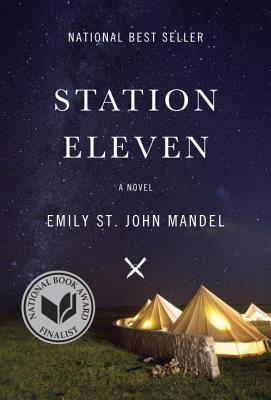 Station Eleven by Emily St. John Mandel
An audacious, darkly glittering novel set in the eerie days of civilization's collapse, Station Eleven tells the spellbinding story of a Hollywood star, his would-be savior, and a nomadic group of actors roaming the scattered outposts of the Great Lakes region, risking everything for art and humanity.

One snowy night Arthur Leander, a famous actor, has a heart attack onstage during a production of "King Lear." Jeevan Chaudhary, a paparazzo-turned-EMT, is in the audience and leaps to his aid. A child actress named Kirsten Raymonde watches in horror as Jeevan performs CPR, pumping Arthur's chest as the curtain drops, but Arthur is dead. That same night, as Jeevan walks home from the theater, a terrible flu begins to spread. Hospitals are flooded and Jeevan and his brother barricade themselves inside an apartment, watching out the window as cars clog the highways, gunshots ring out, and life disintegrates around them.

Fifteen years later, Kirsten is an actress with the Traveling Symphony. Together, this small troupe moves between the settlements of an altered world, performing Shakespeare and music for scattered communities of survivors. Written on their caravan, and tattooed on Kirsten's arm is a line from "Star Trek: " "Because survival is insufficient." But when they arrive in St. Deborah by the Water, they encounter a violent prophet who digs graves for anyone who dares to leave.

Spanning decades, moving back and forth in time, and vividly depicting life before and after the pandemic, this suspenseful, elegiac novel is rife with beauty. As Arthur falls in and out of love, as Jeevan watches the newscasters say their final good-byes, and as Kirsten finds herself caught in the crosshairs of the prophet, we see the strange twists of fate that connect them all. A novel of art, memory, and ambition, "Station Eleven" tells a story about the relationships that sustain us, the ephemeral nature of fame, and the beauty of the world as we know it.
Top Ten Clues You're Clueless by Liz Chukas
Top Five Things That Are Ruining Chloe's Day

5) Working the 6:30 a.m. shift at GoodFoods Market

4) Crashing a cart into a customer's car right in front of her snarky coworker Sammi

3) Trying to rock the "drowned rat" look after being caught in a snowstorm

2) Making zero progress with her crush, Tyson (see #3)

1) Being accused—along with her fellow teenage employees—of stealing upwards of $10,000

Chloe would rather be anywhere than locked in work jail (aka the break room) with five of her coworkers . . . even if one of them is Tyson. But if they can band together to clear their names, what looks like a total disaster might just make Chloe's list of Top Ten Best Moments.