"Stacking The Shelves is all about sharing the books you are adding to your shelves, may it be physical or virtual. This means you can include books you buy in physical store or online, books you borrow from friends or the library, review books, gifts and of course ebooks!"
For more information, click here.
My True Love Gave To Me - Twelve Holiday Stories edited by Stephanie Perkins
If you love holiday stories, holiday movies, made-for-TV-holiday specials, holiday episodes of your favorite sitcoms and, especially, if you love holiday anthologies, you're going to fall in love with MY TRUE LOVE GAVE TO ME: TWELVE HOLIDAY STORIES by twelve bestselling young adult writers, edited by international bestselling author Stephanie Perkins. Whether you celebrate Christmas or Hanukkah, Winter Solstice or Kwanzaa, there's something here for everyone. So curl up by the fireplace and get cozy. You have twelve reasons to stay indoors and fall in love.
Red Queen (Red Queen Trilogy #1) by Victoria Aveyard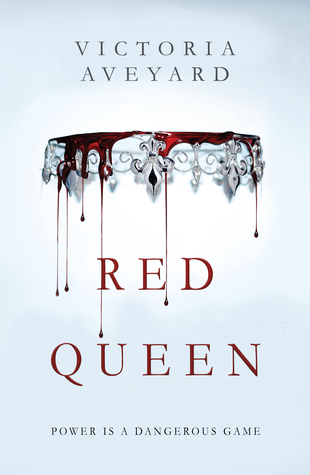 The poverty stricken Reds are commoners, living under the rule of the Silvers, elite warriors with god-like powers.

To Mare Barrow, a 17-year-old Red girl from The Stilts, it looks like nothing will ever change.

Mare finds herself working in the Silver Palace, at the centre of
those she hates the most. She quickly discovers that, despite her red blood, she possesses a deadly power of her own. One that threatens to destroy Silver control.

But power is a dangerous game. And in this world divided by blood, who will win?
Eyes Turned Skyward by Rebecca Yarros
Since her sister's death, twenty-year-old Paisley Donovan, who shares her sister's heart condition, is treated like delicate glass by her parents. But nothing will stop her from completing her Bucket List—even if it kills her. And it almost does, until Jagger Bateman pulls her from the ocean and breathes more than air into her lungs—he sets her soul on fire.

Jagger is enrolled in the country's toughest flight school. He's wickedly hot, reckless, and perfect for a girl looking to live life to the fullest. Except that Paisley is the commanding general's daughter, and her boyfriend is Jagger's biggest rival. Now Paisley must decide just how much to risk for a guy who makes her heart pound a little too hard.

They're flying through dangerous territory—and one wrong move could make them crash and burn...