The fact that I am a film student often makes people think that I am very snobby when it comes to films. They think that I only watch silent movies or black and white movies or French films or expressionist films or something that sounds really fancy and as far away from mainstream as possible. Well, this definitely isn't the truth. I do love silent movies and black and white movies as well as French films and expressionism, but I am also a sucker for good mainstream flicks.
I have two weaknesses (some would call the quilty pleasures) when it comes to films: Disney Channel (and other fairly small budget "teen" movies) movies and made-for-TV films like the movies made by Hallmark and Lifetime. Both Hallmark and Lifetime make amazingly cheesy and romantic and funny Christmas/Holiday movies and I though I would share some of my favorites with you! These films will definitely made you smile and feel good - aren't those things that should be associated with Christmas/Holidays?
A Christmas Kiss (2011, Ion Television Network)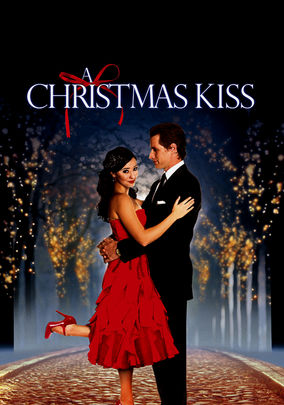 In A Christmas Kiss we are introduced to Joany, an aspiring and extremely talented interior designer; her boss Priscilla and Princilla's boyfriend Adam, in addition to Joany's awesome friends Tressa and Caroline. Joany is constantly being bossed around my Priscilla, even outside her billed hours. During one of the tasks given by Priscilla, she meets a handsome, mysterious guy and ends up kissing him in the elevator. The next day, she realizes that the guy she kissed is Adam, Priscilla's boyfriend, who has no idea that the girl he encountered in the elevator was Joany due to the mask/make-up she was wearing in preparation for a Christmas party.
A Christmas Kiss is funny, romantic and heart-warming, and as you can probably predict from the synopsis, extremely cheesy and kind of illogical. But despite the cheesiness and the illogicality, it is a true made-for-tv movie gem for the holiday season!
If you like romantic comedies, you should definitely check this one out!
A Princess for Christmas (2011, Hallmark)
Maybe I should start by stating that this one features Sam Heughan (aka Jamie from Outlander)!!
I have been a sucker for the whole "royal who falls in love with commoner" scenario since reading The Princess Diaries for the first time and seeing the Me & Prince film. In A Princess for Christmas Jules and her niece and nephew travel to somewhere in Europe to spend the Christmas with the pompous Duke Edward (the grandfather of Jules's niece and nephew) and his son Ashton. Of course, Jules and Ashton end up falling for each other despite the fact that Jules definitely isn't exactly fit for royalty and Ashton should be with someone else.
This one is romantic, full of beautiful settings and clothes and it is just a pleasure to look at Sam Heughan. Just watch it... I know you want to!
A Royal Christmas (2014, Hallmark)
I thought it would not do any harm to continue this list with another commoner-royal love story. This one focuses on Emily, a seamstress of Philadelphia and Prince Leopold. Emily and Leopold have been going out for quite a while without Emily knowing that Leopold is actually a prince. He has to drop the news to Emily when he is forced to travel back home for Christmas. Though Emily is shocked, she agrees to accompany Leopold with her to a small country in Europe, the country he is to become the king of one day. Emily, of course, isn't really fit for royalty and Leopold's cold mother already has someone else in mind for her son.
Yes, this one is extremely predictable (like ALL films in this list), but it is also romantic and self-affirming and just a simple pleasure to spend an hour and 30 minutes with!
Christmas Belle (2014, Ion Television Network)
A modern, Christmas retelling on Beauty and the Beast. Belle, who works for a company that helps in organizing and selling estates, leaves California behind and drives North to facilitate the estate sale of a mansion owned by Hunter Lowell, a grumpy, mysterious man not much older than Belle. While the job and going through Hunter's library are a dream for Belle, she faces problems communicating with the icy and rude man who does not seem to want her there. But the more they spend time together, Belle realizes that Hunter might not be the man she first expected him to be. Then Tony, Belle's old beau, shows up and complicates everything.
Haylie Duff probably does at least two television Christmas movies yearly and this is definitely best one from the several I've seen. I have always loved Beauty and the Beast and found this remake an interesting, romantic, Christmassy take on the "tale as old as time".
Have you seen any of these?
Which made-for-TV holiday movies would you recommend for me?