Welcome to the second Fall Television Preview post! The first post focusing on ABC shows can be found from here.
This post will focus on shows that are originally aired by NBC.
NOTE: THERE MIGHT BE SOME SLIGHT SPOILERS FOR THE RETURNING SHOWS.
Returning Shows:
Parenthood - Season 6 (September 25)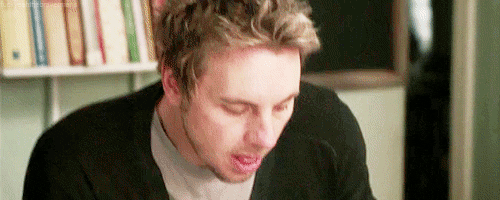 Parenthood
is among the newest additions to my weekly TV schedule. I was in a need of a good drama to watch after I finished with my re-watch of
Friday Night Lights
earlier this summer, and I though the obvious choice would be
Parenthood
, since the same man, Jason Katims, is behind both of those shows.
I got instantly hooked and fell in love with all of the characters and probably cried during every single episode. It is great to see Lauren Graham in something since I loved her in Gilmore Girls. Also, I loved Matt Lauria in FNL so I got very excited when his character, Ryan, showed up!!
The upcoming season will be the show's last, so I am preparing myself for a lot of feels!
Parks and Recreation - Season 7 (Return Date not announced)
Oh
Parks and Recreation
, my favorite sitcom at the moment. The happiest show in the world. Every time I hear the opening notes of the theme song I instantly start to smile and I forget all my worries. Amy Poehler is my queen, Adam Scott is an adorable nerd, Aziz Ansari is perfection and Nick Offerman is my dream guy. Aubrey Plaza gives life to me, Retta is badass and Chris Pratt is just... well, AWESOME! These cast members, plus all the rest, make
Parks and Recreations
one special show and one of those shows that I will always hold in my heart.
Last season ended with a time jump (KNOPE BABIES) and it will be interesting to see how the upcoming, last season of the series unfolds. I will be a one crying mess once this show finishes. I feel like with the end of both
Parenthood
and
Parks and Recreation
, NBC is letting go of two gems.
New Shows:
Marry Me (October 14)
I've tried not to get too excited about new NBC comedies and I do have to admit that this looks like I won't be on air for a long time. But since I loved Casey Wilson in Happy Endings I want to give this a try.
The show follows what happens to Annie (Wilson) and Jake (Ken Marino), a couple who try to turn their long relationship together into an engagement.
A to Z (October 2)
Co-produced by Rashida Jones (Ann from Parks and Recreation), A to Z is a sitcom that follows the lives of Andrew and Zelda and their relationship from point A to point Z with a use of voice-over narration (kind of like How I Met Your Mother).
This does not seem overly brilliant either, but I like both Ben Feldman and Christin Miloti, so I gave the pilot a chance and found it quite enjoyable. I don't see this becoming my favorite show or anything like that, but if it will be able to keep me interested for 20 minutes or so, I will keep watching it.
Mission Control (Not announced)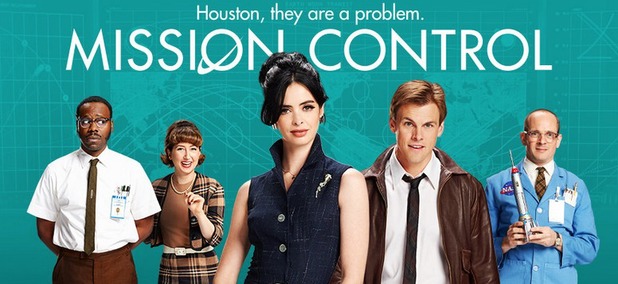 The premise for Mission Control sounds BRILLIANT. Mary Kendricks (played by Krysten Ritter) is a doctor working as an aerospace engineer, leading a team of NASA scientists at the time of space exploration. So the setting is the 1960s, and since she's a woman, a place in the world of science, a very male dominated field, is difficult for her to keep up with.
This single camera comedy, executive produced by Will Ferrell and Adam McKay (Anchorman), is compared to Anchorman in its tone as it focuses on the "golden age" of American ingenuity and advancement.
I am so excited for this one and I just hope that it is all it seems to be!
Mr. Robinson (Not announced)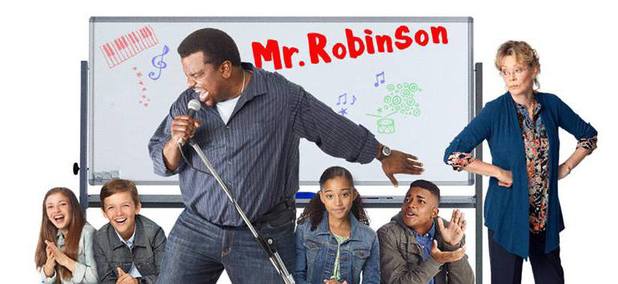 Graig Robinson plays Graig, an artist who takes up a job as a substitute teacher to pay the bills before he can make his big break. He believes he's in for an easy task, but quickly he realizes the the kids are not as easy to handle as he believed.
Pretty much the only reason I'll give this a go is the fact that I think that Graig Robinson is HILARIOUS in The Office.
One Big Happy (Not announced)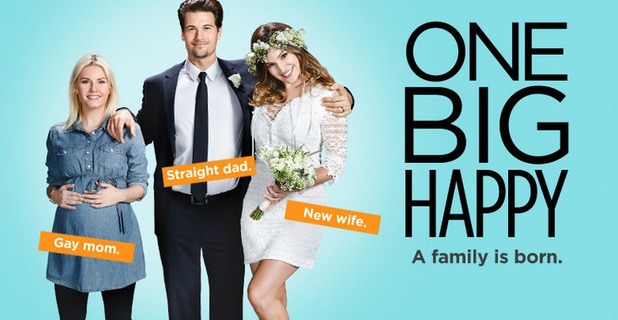 One Big Happy, produced by Ellen Degeneres, centers around Lizzy (who's gay) and Luke (who's straight) who are like a family. Though there are no romantic feelings between them, they decide to stick together and start a family - not in a traditional way though, but by visiting the doctor's office in an attempt to conceive. But then Prudence, a British girl, shows up and connects with Luke, much to now pregnant Lizzy's despair.
I feel like this could be either really good or really bad. I am hoping that it's really good.
Unbreakable Kimmy Schmidt (Spring 2015)
I AM SO EXCITED! Ellie Kemper. CREATED BY QUEEN TINA FEY!
This ought to be AMAZING!
After living in a cult for 15 years, Kimmy (Kemper) and three other women are rescued, which causes a national sensation which culminates with an appearance on the "Today" show. When it's time to get back on the bus to home in Indiana, Kimmy decides that it's time for her to start live her life and stays in NYC, from where she wants to find friends, romance and happiness.
I AM SERIOUSLY BURSTING FROM EXCITEMENT! 30 Rock is one of my all-time favorite shows, so my expectations for this one are SUPER high.
Other New Shows:
The Mysteries of Laura (September 24)
Debra Messing as a NYPD detective and a mother of twins. The promo for this looks like a one big mess. Though I like Debra Messing, I'm gonna pass this one.
Bad Judge (October 2)
NO NO NO NO! This looks horrible!
Constantine (October 24)
This does not look horribly bad, but I just don't have any interest to add shows like this to my schedule at the moment.
State of Affairs (November 17)
Shows somehow related to politics are usually right up my alley, but for some reason I just can't get excited about this one. Maybe it's Katherine Heigl, who I have never like a lot. I'm gonna wait for the reviews and see whether I want to watch this one not.
Odyssey (Not Announced)
The premise for this actually sounds pretty interesting: an international conspiracy explodes when three strangers' lives unexpectedly collide - a female soldier, a corporate lawyer and a political activist.
I am going to wait for the reviews/promos before the final judgement.
Aquarius (Not Announced)
Set in 1967, David Duchovny is a LA Police Sergeant who's looking for a daughter of a respected lawyer and teams up with an undercover cop who fits right into the 1960s hippie, flower power setting. What makes this show at least a bit interesting is the fact that they end up looking for a killer who we all know these days as Charles Manson. The show will follow the cat-and-mouse game between the police and Manson and NBC plans on taking it on for several seasons, finally ending it with the Tate-LaBianca murders.
I am going to wait for the promos and reviews, but the premise does sound interesting.
Allegiance (Not Announced)
Allegiance is about a young CIA analyst who learns that members of his close-knit family are actually Russian spies, deactivated years ago, but now called for work again to plan a terrorist attack inside the American borders.
This could be good. I need to wait to see/read more.
Which returning NBC shows are you excited about?
Are you planning on watching any of the new shows the network is airing this fall season?