"Stacking The Shelves is all about sharing the books you are adding to your shelves, may it be physical or virtual. This means you can include books you buy in physical store or online, books you borrow from friends or the library, review books, gifts and of course ebooks!"
For more information, click
here
.
In Cold Blood by Truman Capote
On November 15, 1959, in the small town of Holcomb, Kansas, four members of the Clutter family were savagely murdered by blasts from a shotgun held a few inches from their faces. There was no apparent motive for the crime, and there were almost no clues.
As Truman Capote reconstructs the murder and the investigation that led to the capture, trial, and execution of the killers, he generates both mesmerizing suspense and astonishing empathy.
In Cold Blood
is a work that transcends its moment, yielding poignant insights into the nature of American violence.
Isla and the Happily Ever After by Stephanie Perkins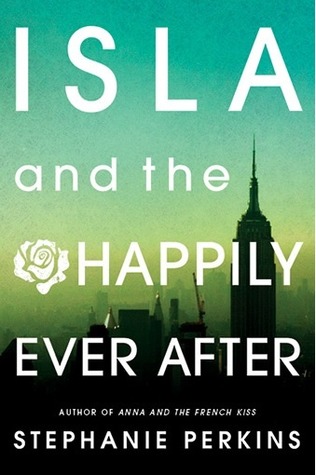 From the glittering streets of Manhattan to the moonlit rooftops of Paris, falling in love is easy for hopeless dreamer Isla and introspective artist Josh. But as they begin their senior year in France, Isla and Josh are quickly forced to confront the heartbreaking reality that happily-ever-afters aren't always forever.
Their romantic journey is skillfully intertwined with those of beloved couples Anna and Étienne and Lola and Cricket, whose paths are destined to collide in a sweeping finale certain to please fans old and new.