I suck at making TBRs. I have a lot of books in mind that I want to read, but when it's time to make an actual list of them, I start to hesitate and have no idea of what I want to do and when. I always find it easier to find some type of theme to work with, and for this Bout of Books I decided to go with yet unreleased 2014 review copies.
I haven't decided an order in which I want to read these books and it might be that I do not have time to read them all, but I am hoping that out of the six books on this list I'm able to read at least half, if not more.
So here we go. Please tell me in the comments what you are planning to read.
Snow Like Ashes by Sara Raasch (release date October 14th, 2014)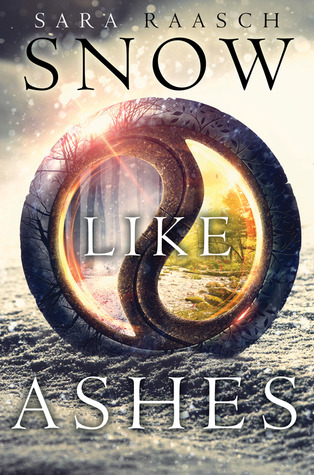 A heartbroken girl. A fierce warrior. A hero in the making.
Sixteen years ago the Kingdom of Winter was conquered and its citizens enslaved, leaving them without magic or a monarch. Now, the Winterians' only hope for freedom is the eight survivors who managed to escape, and who have been waiting for the opportunity to steal back Winter's magic and rebuild the kingdom ever since.
Orphaned as an infant during Winter's defeat, Meira has lived her whole life as a refugee, raised by the Winterians' general, Sir. Training to be a warrior—and desperately in love with her best friend, and future king, Mather — she would do anything to help her kingdom rise to power again.
So when scouts discover the location of the ancient locket that can restore Winter's magic, Meira decides to go after it herself. Finally, she's scaling towers, fighting enemy soldiers, and serving her kingdom just as she's always dreamed she would. But the mission doesn't go as planned, and Meira soon finds herself thrust into a world of evil magic and dangerous politics – and ultimately comes to realize that her destiny is not, never has been, her own.
Rites of Passage by Joy N. Hensley (publication September 9th, 2014)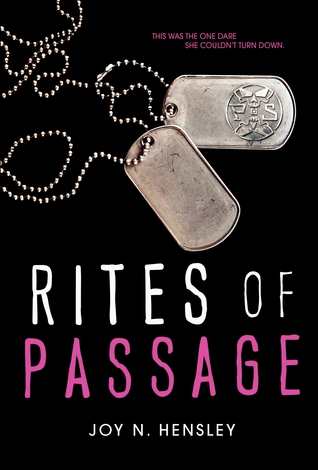 Sam McKenna's never turned down a dare. And she's not going to start with the last one her brother gave her before he died.
So Sam joins the first-ever class of girls at the prestigious Denmark Military Academy. She's expecting push-ups and long runs, rope climbing and mud-crawling. As a military brat, she can handle an obstacle course just as well as the boys. She's even expecting the hostility she gets from some of the cadets who don't think girls belong there. What she's not expecting is her fiery attraction to her drill sergeant. But dating is strictly forbidden and Sam won't risk her future, or the dare, on something so petty...no matter how much she wants him.
As Sam struggles to prove herself, she discovers that some of the boys don't just want her gone—they will stop at nothing to drive her out. When their petty threats turn to brutal hazing, bleeding into every corner of her life, she realizes they are not acting alone. A decades-old secret society is alive and active… and determined to force her out.
At any cost.
Now time's running short. Sam must decide who she can trust...and choosing the wrong person could have deadly consequences.
Famous in Love by Rebecca Serle (publication October 21st, 2014)
The romantic story of a girl who gets plucked from obscurity to star in the next major feature film franchise based on a book and the ensuing love triangles she gets entangled in on—-and off screen.
Meet Paige Townsen, Rainer Devon, and Jordan Wilder…
When Paige Townsen, a young unknown, gets cast in the movie adaptation of a blockbuster book series, her life changes practically overnight. Within a month, Paige has traded the quiet streets of her hometown for a crowded movie set on the shores of Maui, and is spending quality time with her co-star Rainer Devon, one of People's Sexiest Men Alive. But when troubled star Jordan Wilder lands the role of the other point in the movie's famous love triangle, Paige's crazy new life gets even crazier.
In this coming-of-age romance inspired by the kind of celeb hookups that get clever nicknames and a million page views, Paige must figure out who she is – and who she wants – while the whole world watches.
Don't Touch by Rachel M. Wilson (publication September 2nd,
2014)
A powerful story of a girl who is afraid to touch another person's skin, until the boy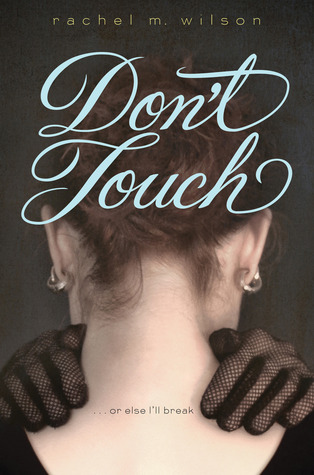 auditioning for Hamlet opposite her Ophelia gives her a reason to overcome her fears.
Step on a crack, break your mother's back. Touch another person's skin, and Dad's gone for good.
Caddie can't stop thinking that if she keeps from touching another person's skin, her parents might get back together... which is why she wears full-length gloves to school and covers every inch of her skin.
It seems harmless at first, but Caddie's obsession soon threatens her ambitions as an actress. She desperately wants to play Ophelia in her school's production of Hamlet. But that would mean touching Peter, who's auditioning for the title role—and kissing him. Part of Caddie would love nothing more than to kiss Peter—but the other part isn't sure she's brave enough to let herself fall.
Perfect for fans of Laurie Halse Anderson, this debut novel from Rachel M. Wilson is a moving story of a talented girl who's fighting an increasingly severe anxiety disorder, and the friends and family who stand by her.
Beware the Wild by Natalie C. Parker (publication October 21st, 2014)
It's an oppressively hot and sticky morning in June when Sterling and her brother, Phin, have an argument that compels him to run into the town swamp -- the one that strikes fear in all the residents of Sticks, Louisiana. Phin doesn't return. Instead, a girl named Lenora May climbs out, and now Sterling is the only person in Sticks who remembers her brother ever existed.
Sterling needs to figure out what the swamp's done with her beloved brother and how Lenora May is connected to his disappearance -- and loner boy Heath Durham might be the only one who can help her.
This debut novel is full of atmosphere, twists and turns, and a swoon-worthy romance.
Made For You by Melissa Marr (publication September 16th, 2014)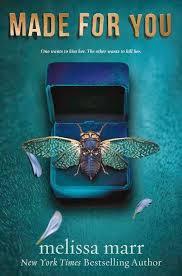 Bestselling author of the Wicked Lovely books Melissa Marr's first contemporary YA novel is a twisted southern gothic tale of obsession, romance, and murder. A killer is obsessed with Eva Tilling. Can she stop him, or will he claim her?
When Eva Tilling wakes up in the hospital, she's confused—who in her sleepy little North Carolina town could have hit her with their car? And why? But before she can consider the question, she finds that she's awoken with a strange new skill: the ability to foresee people's deaths when they touch her. While she is recovering from the hit-and-run, Nate, an old flame, reappears, and the two must traverse their rocky past as they figure out how to use Eva's power to keep her friends—and themselves—alive. But while Eva and Nate grow closer, the killer grows increasingly frantic in his attempt to get to Eva.
For the first time, New York Times bestselling author Melissa Marr has applied her extraordinary talent to contemporary realism. Chilling twists, unrequited obsession, and high-stakes romance drive this Gothic, racy thriller—a story of small-town oppression and salvation. Melissa's fans, and every YA reader, will find its wild ride enthralling.