Last week I posted about my favorite YA Contemporary Reads from my Shelves and promised in that post that this week I would do a similar post about my favorites from my Kindle.
If you want to check out last week's post, click
here
.
Second Chance Summer by Morgan Matson
Description (from Goodreads)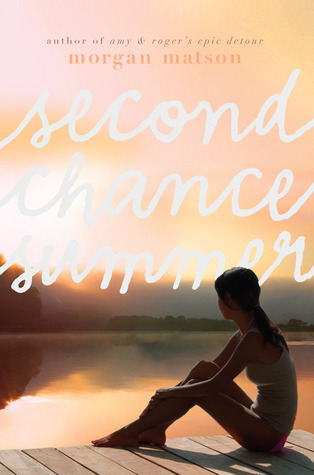 Taylor Edwards' family might not be the closest-knit—everyone is a little too busy and overscheduled—but for the most part, they get along just fine. Then Taylor's dad gets devastating news, and her parents decide that the family will spend one last summer all together at their old lake house in the Pocono Mountains.
Crammed into a place much smaller and more rustic than they are used to, they begin to get to know each other again. And Taylor discovers that the people she thought she had left behind haven't actually gone anywhere. Her former best friend is still around, as is her first boyfriend…and he's much cuter at seventeen than he was at twelve.
As the summer progresses and the Edwards become more of a family, they're more aware than ever that they're battling a ticking clock. Sometimes, though, there is just enough time to get a second chance—with family, with friends, and with love.
In last week's post I featured 'Amy&Roger's Epic Detour' by Morgan Matson, which I adored like crazy. This week I am happy to include 'Second Chance Summer' by Matson, which in many ways, I liked even more. It is heartbreaking, hopeful, funny, romantic and oh so real! It made me laugh and it made me cry. This is the ultimate summer book in so many ways!
Anna and the French Kiss by Stephanie Perkins
Description (from Goodreads):
Anna is looking forward to her senior year in Atlanta, where she has a great job, a loyal best friend, and a crush on the verge of becoming more. Which is why she is less than thrilled about being shipped off to boarding school in Paris--until she meets Étienne St. Clair. Smart, charming,
beautiful
, Étienne has it all...including a serious girlfriend.
But in the City of Light, wishes have a way of coming true. Will a year of romantic near-misses end with their long-awaited French kiss?
PARIS! A HOT GUY! A LIKABLE FEMALE CHARACTER (WHO LIKES FILMS)! ROMANCE! BOARDING SCHOOL SETTING! THE PERFECT ETIENNE!
(note: I love 'Lola and the Boy Next Door' as well, but wanted to include just this one here!)
We Were Liars by E. Lockhart
Description (from Goodreads):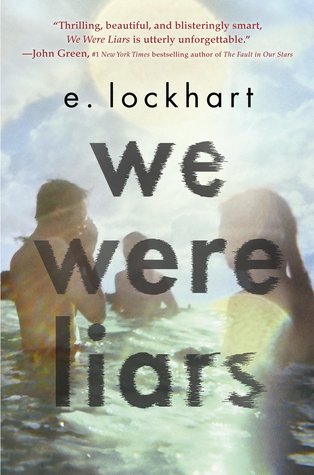 A beautiful and distinguished family.
A private island.
A brilliant, damaged girl; a passionate, political boy.
A group of four friends—the Liars—whose friendship turns destructive.
A revolution. An accident. A secret.
Lies upon lies.
True love.
The truth.
We Were Liars
is a modern, sophisticated suspense novel from National Book Award finalist and Printz Award honoree E. Lockhart.
Read it.
And if anyone asks you how it ends, just LIE.
I won't say much about this because I don't want to spoil it for anyone, but as the synopsis promises, this takes place during summer, and I can promise you, it definitely isn't what you expect it to be! SUPER GOOD!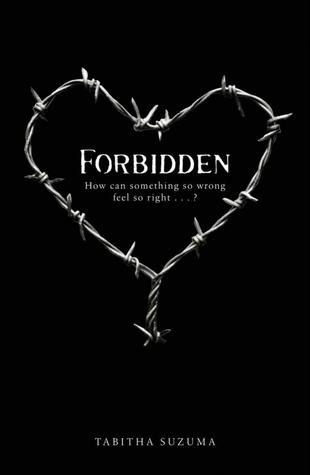 Forbidden by Tabitha Suzuma
Description (from Goodreads):
She is pretty and talented - sweet sixteen and never been kissed. He is seventeen; gorgeous and on the brink of a bright future. And now they have fallen in love. But... they are brother and sister.
Seventeen-year-old Lochan and sixteen-year-old Maya have always felt more like friends than siblings. Together they have stepped in for their alcoholic, wayward mother to take care of their three younger siblings. As defacto parents to the little ones, Lochan and Maya have had to grow up fast. And the stress of their lives—and the way they understand each other so completely—has also also brought them closer than two siblings would ordinarily be. So close, in fact, that they have fallen in love. Their clandestine romance quickly blooms into deep, desperate love. They know their relationship is wrong and cannot possibly continue. And yet, they cannot stop what feels so incredibly right. As the novel careens toward an explosive and shocking finale, only one thing is certain: a love this devastating has no happy ending.
Definitely the most SERIOUS book on this list and probably also one of the most serious books I've ever read. This was so beautiful, yet so difficult to read. A book that I will always carry with me in some way because it is something I have never experienced before and I'm not sure whether I want to. If you are looking for something serious (and okay, life changing), you should pick this one up!
Open Road Summer by Emery Lord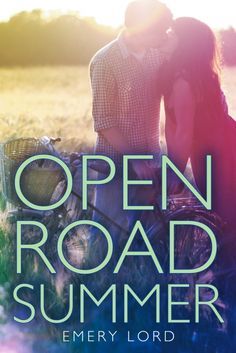 Description (from Goodreads):
After breaking up with her bad-news boyfriend, Reagan O'Neill is ready to leave her rebellious ways behind. . . and her best friend, country superstar Lilah Montgomery, is nursing a broken heart of her own. Fortunately, Lilah's 24-city tour is about to kick off, offering a perfect opportunity for a girls-only summer of break-up ballads and healing hearts. But when Matt Finch joins the tour as its opening act, his boy-next-door charm proves difficult for Reagan to resist, despite her vow to live a drama-free existence. This summer, Reagan and Lilah will navigate the ups and downs of fame and friendship as they come to see that giving your heart to the right person is always a risk worth taking. A fresh new voice in contemporary romance, Emery Lord's gorgeous writing hits all the right notes.
My FAVORITE BOOK READ IN 2014 SO FAR! This is simply fabulous! COUNTRY MUSIC! SUMMER TOUR! A TROUBLED PROTAGONIST WHO NEEDS TO GO THROUGH SOME OBSTACLES IN ORDER TO MAKE THINGS BETTER FOR HER! SUPER HOT MUSICIAN LOVE INTEREST!
There are many more wonderful books on my Kindle, but since I did not want to make this post too long I decided to go with the ones that came to my mind right away, the books that I would read again and again if I just could!
What are some of you favorite books on your Kindle/ereader?