For more information, click
here
.
Weekly recap:
Coming up:
Review for On The Fence by Kasie West
Top Ten Tuesday - Book Cover trends/elements of covers I like/dislike
Waiting on Wednesday
Review for Just Listen by Sarah Dessen
Stacking the Shelves
What I read this week:
Loving Mr. Daniels by Brittainy C. Cherry
Jane Eyre - Graphic Novel
Going Too Far by Jennifer Echols
Amy & Roger's Epic Detour by Morgan Matson
What I watched this week:
I don't know whether I should be embarrassed by this, but I watched a whole season of Storage Wars this week. The idea of that show is so simple, but the different personalities of the buyers and the clearly scripted drama between them is just AMAZING. A perfect form of entertainment. When it comes to reality shows, this is the best I've seen in years (and I usually don't watch reality shows at all!)
I also finished watching Orange is the New Black season 2. Though it wasn't as good as the first season, it got better towards the end and all and all I really enjoyed it!
I ended up re-watching a couple of films as well: Austenland and The 40 Year Old Virgin.
Around the Internet:
Check out this cool map from Epic Reads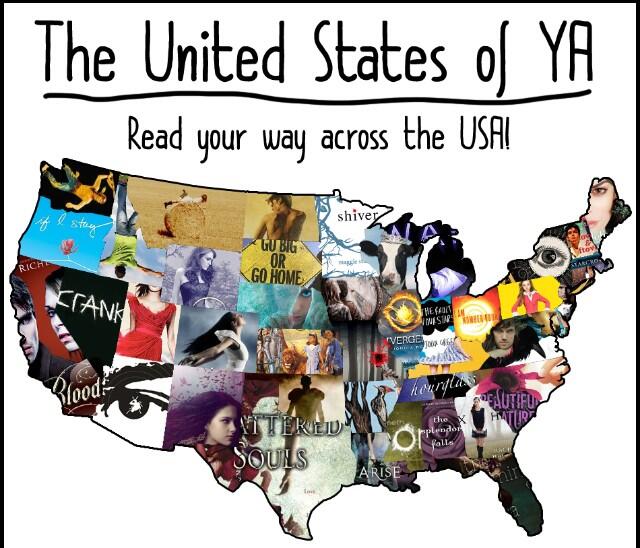 In other news:
I've spent the whole week alone at home - it has been SO FUN! I've pretty much moved to the family room couch - I have my books and laptop here and I have an easy access to the television. I've been seeing some friends too, but mostly I've just been home since the weather has sucked. Finnish summer = a little bit of snow, a little bit of icy rain, crazy wind. This loner living will continue tomorrow when my parents leave for a holiday in the south of Finland.
Only about a month to the big summer music festival here in my city. I've been talking about it with several people this week and it seems a lot of my old friends are coming, which is SUPER cool. Surprisingly the schedule looks pretty good and I'm able to fit in all the artists that I want to see. The "biggest" bands out there are Volbeat and Megadeth but I think I'll skip both of those. My brother is super excited for Megadeth though.
I made salmon for the first time this week on my own (my mom usually always makes it because I always think I'm gonna mess it up) and it actually was really good! I covered a piece of salmon with pesto, put it to the oven for about an hour and enjoyed it with some fried noodles. Yummy!
This week on Instagram (this is a new feature I'll add sometimes to my Sunday Post posts - this is not everything I posted this week, just some of the highlights)
My cousin's daughter and me. That girl is HILARIOUS.
This is pretty much what my nights have looked like this week.
Of course I had to participate in the #bookthroughphone tag.
From Amy & Roger's Epic Detour by Morgan Matson. This book became one of my favorites of all time. So good!
Lazy Sunday outfit