For more information, click here.
Five Books About Friendship (just couldn't come up with 10 for some reason... sorry)
Open Road Summer by Emery Lord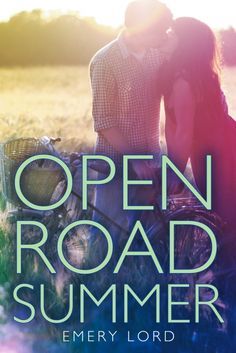 Open Road Summer by Emery Lord is so far the best book I've read in 2014. It really has everything that I want from a contemporary book, from romance and likable protagonist to a cute love interest. But in addition to those, it has an awesome friendship. I love how the friendship between Reagan and Dee is not perfect, but it's one that is filled with love and trust. They make mistakes and decisions that the other one might not like, but in the end, they are ready to solve their problems in a manner that is not over dramatic or cliche. If you are looking for a PERFECT summer read, please do yourself a favor and pick this one up.
Harry Potter series by J.K. Rowling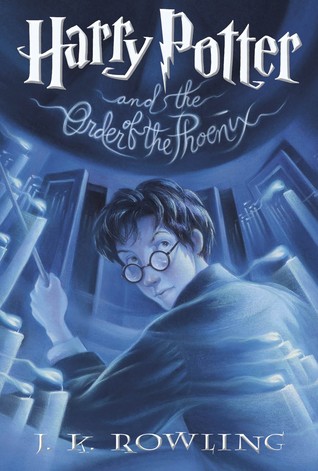 Despite the fact that these books are about magic and growing up and facing your fears, they're ultimately mostly about friendship and what you can reach when you pull together with people you can trust. Harry, Ron and Hermione will always be the number 1 group of friends I would like to join.
Twenties Girl by Sophie Kinsella
I very rarely pick up purely chick-lit books, just because I feel like they are all kind of same (they probably aren't, but I'm just ignorant). Well, in any case, this one was hilarious. Basically, Lara, who has always had a overactive imagination suddenly gets confronted by the spirit of her great-aunt Sadie, who is the complete opposite of Lara. From this, hilarity ensues. I remember laughing out loud in the middle of the night while reading this (if I remember right, I think my mom came and told me to shut up.)
Finn Family Moomintroll by Tove Jansson
Moomins and Moomin books had such a huge role in my life while growing up (I bet everyone in my age group who grew up in Finland can say that). I might have to take back my words about Harry, Ron and Hermione being the number 1 friend group I would like to join and say that it is actually the Moomins I would like to join. Like seriously, who wouldn't want to just have adventures, eat pancakes and sleep through the winter (though then I would miss a lot of hockey). These books and the TV show taught me so much about family, friendships and life in general. And it seems that according to Neil Gaiman, this book is a "masterpiece".
Attachments by Rainbow Rowell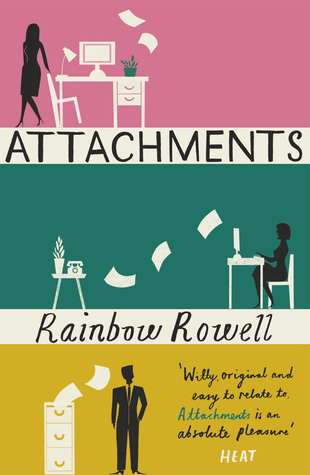 Yes, ultimately this book is a romance, but it is also a story about two friends, Beth and Jennifer. These two women share different backgrounds and relationships, but they share their worlds with each other via emails. I loved both Beth and Jennifer, though I feel that ultimately I was able to identify with Beth more. Seriously, if you are looking for a cute romance + a good friendship story, pick this one up.
If care you're interested, my review can be found from
here
.