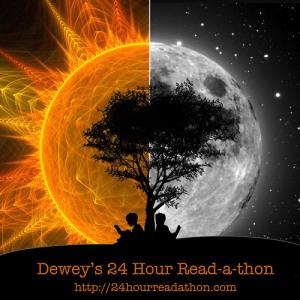 So the Readathon is finally almost here! I am in the UK, so my official starting time will be 1pm. I will be participating in the hourly updates and challenges as much as possible, due to which I will not post a stacking my shelves post this week - I have some new books, but I will do a longer post next Saturday. I am done with my university assignments, so I will be able to read for as long as I want.
I will start at 1pm tomorrow with my start up post and then go on from there. I will need to take a brake from 3pm to 6pm since my hometown's hockey team is playing tomorrow for the FINNISH CHAMPIONSHIP (which is like a huge deal for me...). But after that, I'll definitely get back to my books.
I have energy drinks, diet cokes, candy and books ready for a 24 hours filled with reading!
If you are participating, have fun and good luck! :)