Description (from Shelfari):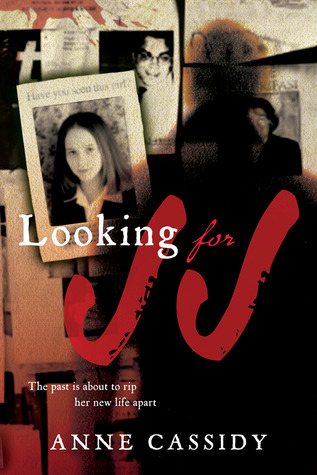 Three children walked away from the cottages on the edge of town toward Berwick Waters. Later that day, only two of them came back. . . . Alice Tully knows exactly what happened that spring day six years ago, though it's still hard for her to believe it. She'll never be able to forget, even though she's trying to lead a normal life--she has a job, friends, and a boyfriend whom she adores. But Alice's past is dangerous, and violent, and sad . . . and it's about to rip her new life apart. A gripping and emotionally searing novel by accomplished British author Anne Cassidy, Looking for JJ infuses a terrifying subject with humanity and hope.
My thoughts:
I randomly picked this up last Friday from the closest library from my home. It was literally the only young adult book in English they had in their shelves. Since the description sounded somewhat interesting I decided to give it a try. I started to read it already at the library while I waited for my mom. I was so into the book that I did not notice that the time was flying and it was already time to close the library. Luckily my mom works in the library so I did not get into any problems since I was still sitting in the chair reading the book when my mom switched the lights off and locked the doors so no more customers could come in.
At the beginning of the book the reader is introduced to Alice Tully, a 17 year old girl. It seems like she is just like any other 17 year old girl; working in a cafe shop, dreaming about university and dating a guy from one of the schools of the town. But Alcie has something she has to hide, something she is not proud about.
At the beginning of the book we are also intoduced to JJ, Jennifer Jones who is one of the girls associated with the Berwick Water scandal; three girls left the cottages at Berwick Waters to go to the reservation-- only two of them came back. Alice has an obsession about Jennifer Jones since Alice also knows what happened that day at Berwick Waters. Maybe Alice and Jennifer have something in common? Maybe Jennifer is closer than most people would think she is?
I really liked this book. It was something different I've read before. The story builds up and the reader is kept of the cliff. You just need to keep reading. From page to page you learn something new about Alice and Jennifer and what really happened. I really suggest this book to fans of Young Adult Fiction and mystery.