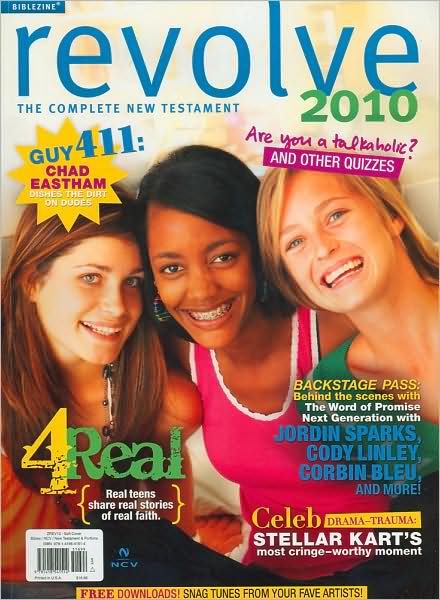 I want to thank Thomas Nelson book publishing for sending me a review copy of this book/magazine.
Revolve 2010 is the New Testament presented in a new, trendy way. It is very eye cathing and it has "just about everything young female needs on its pages". As I've said before, I'm not very religious. I know many stories from the bible since in Finland we have teaching of religion in our school. I have never really read Bible, just some pages of it for school. I admit that I did not read this whole thing either, I just read little bits of it. The new testament is on its new century edition which makes it easy to understand and there are footnotes at the pages to make the reading easier. The best thing about this magazine/book where the tests, quizzes and beauty/dating tips. Those were fun to read and I got some good adviced from the beauty tips.
For Christian kids, this is a great read. It includes a lot of valuable things a Christian probably values. For me, it was a little too much, but I am happy that I even tried. Not being that much of a believer made me just ignore the "most important" message of this magazine.