1.The new book by Amanda Grange called ´Mr Darcy Vampyre´will be released on August 2009 in US. It is open for preordering now at Barnes&Nobles and Amazon US.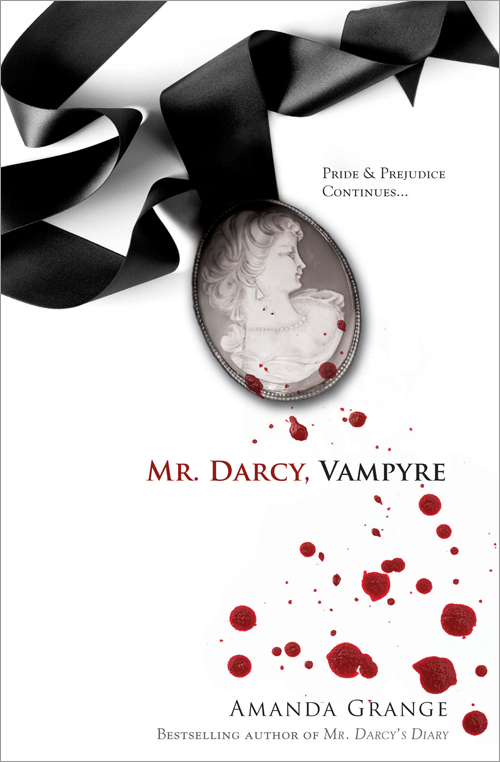 The cover of the book looks pretty amazing, I am really looking for it. :)
2. The cover of the New Moon movie tie-in book is revealed. I did not like it first, because I just can't stand the idea of Bella on Jacob's arms. But after a little while I started to like it. Look at those arms. I cannot believe he is only 17. And all I can say is that the moon at the background looks amazing. ;) The New Moon movie will be released on November 2009. I cannot wait for it.
3. The Time Traveler's wife movie will be released on August 2009. It is starring Rachel McAdams (the Notebook) and Eric Bana (The other Boleyn girl). I have not read the book yet but I will try to read it before the movie comes out.
4. The new Harry Potter movie is coming to the theatres on July 17th. I am so excited. I am planning to have a Harry Potter movie maraton with my friend. We are going to watch all the old movies and then we go to the night showing of the new movie.
5. I just ordered some school books for the next fall. I am really excited about the start of the IB program, even though I know that those 2 years are probably going to be the most stressful years of my life.
6. I bought some new books from the summer sales and I am going there again at the end of the week to see that if they have put new titles on the sale.
7. Tomorrow comes a year from the day I left the United States. It is not that cool though, because I miss my life at Virginia a lot. I wish I will have a change to go there again soon.
8. I am hooked on twitter and you can follow me on www.twitter.com/milkamilka
Now it is my time to go to sleep!
PS.
LISTEN TO THIS!
That song is awesome. Brinck is a singer from Denmark. He represented Denmark on the Eurovision Song Contest 2009 at Moscow. He did not do really well on the competition but I think that he was the best.