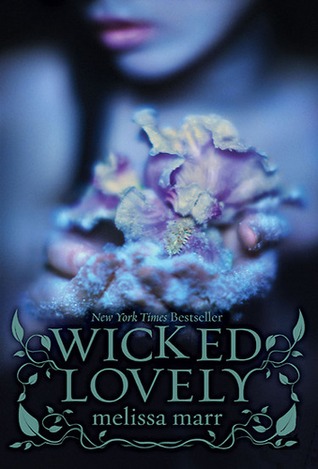 Review: Aislinn has always seen faeries. These faeries, powerful and dangerous, hide the mortal world. Aislinn fears their power, fears that they will get to know about her Sight, fears for her family and friends. Now two fairies, Keenan and Donia are stalking her. Keenan- a gorgeous male faery, is trying to talk to her asking her questions she is afraid to answer. Aislinn tries to ignore Keenan and Donia but soon she discovers that it's too late for that. Keenan is the Summer King and determined that Aislinn will be her Summer Queen, someone who he has been trying to find for nine decades. But there is a problem: Aislinn does not fall in love with Keenan, he is in love with a mortal, Seth. Things get hard when Aislinn realizes that maybe she really is the Summer Queen Keenan is looking for. Aislinn has to make some major decisions because her life is going to change forever. Is she able to keep the things she loves from her old life? Will she be able to develop her relationship with Seth? Melissa Marr answers to all of these questions in 'Wicked Lovely', a 21st century faery tale.
My thoughts: This book was one of those books I picked up from the library just because I had read good reviews of it from the other book blogs. I liked the book, but it wasn't one of those books that "changed" my life. I feel like that the beginning of the book went on very slowly and then at the end everything just wrapped up real fast. I expected Keenan to be "more gorgeous"; he was okay but probably I won't remember him after a while.
I will get the second book from the library probably at tomorrow. I think I will try to read it because 'Wicked Lovely' wasn't bad, it just wasn't a type of book I normally use to read. And I've heard that the second book is better than the first one. What I liked the most about this book was the relationship of Aislinn and Seth. I loved the fact how they developed into something deeper from a friendship. Personally, I see Seth as the hero of the book; he is the one character I will probably remember after a while.