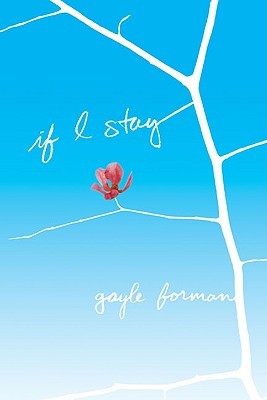 A beautiful, heart breaking story about love, music, losses, family and how to survive in the changes of life.
Mia is a 17-year-old girl. She has amazing family- a little bit hippie parents and 8-year-old brother Teddy who sometimes feels like her own child. Mia's parents are music lovers- they love old punk music and they are more than suprised when Mia decides during her third grade that she wants to play cello. During her senior year in high school Mia applies to Juilliard's and everyone is sure that she is going to get in. Mia is not sure about going to New York City. She loves music and playing but she also loves her boyfriend Alex who is not ready to go to New York City.
One February morning snow is falling down from the sky and Mia and Teddy get a free day from school. The whole family decides to spend a family day and they go for a ride. During the ride Mia's life changes completely and she has to start to make decisions about her own future while she is connected to million tubes and machines at ICU as hospital.
I loved this book. It is heart breaking to read about the thoughts Mia goes through while she is lying on the hospital bed. She floats around the hospital as a "ghost" and sees how her family and friends are suffering and at the same time realizes how much she has lost, but also how much she has left. This book is about decisions, love, friends and family and it made me both laugh and cry.
I was glad to read that there is going to be movie adaptation of this book. Robert Pattinson would be perfect Alex.